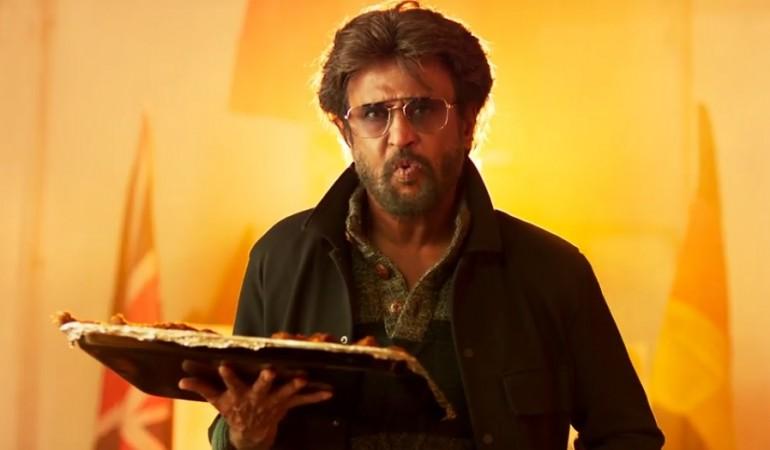 After keeping the cash registers ringing in the last quarter of 2018 with his magnum opus 2.0, Rajinikanth is game to set the box office on fire with his latest venture Petta at the beginning of 2019.
Petta in Tamil Nadu
Rajinikanth's last few movies had got 650-700+ screens for release in Tamil Nadu. But for his Petta, he is getting about 550+ screens in the state. It is because the Karthik Subbaraj-directorial movie is clashing with Ajith Kumar's Viswasam. The exhibitors are equally distributing the screens among the two biggies.
Taking the online advance booking on BookMyShow into consideration, the majority of the shows are sold out and tickets are available for only countable shows for the first day in Chennai till the story went for publishing. The situation is same in leading centres in Tamil Nadu that includes Coimbatore.
AP and Telangana
On a rare note, a Rajinikanth film is finding it difficult to get screens in Andhra and Telangana. There are a few big Telugu movies which will be out this week. Hence, the exhibitors are preferring the Tollywood films to Petta. Looking at the trends, it might end up getting 200+ screens from the two states. As a result, one cannot expect big numbers at the box office this time.
Kerala and Karnataka
In Kerala, Viswasam is releasing in over 200 screens. Going by the trade buzz, the advance booking is not too usual standards and one cannot hope for a record-breaking opening from this centre, but the business is expected to get a boost considering the holiday weekend.
In Karnataka, the movie has faced stiff competition from Telugu movies and managed to get 200+ screens for its release.
Rest of India
Although the dubbed Bollywood version is simultaneously releasing in the Hindi belt, the craze around the movie is not up to the mark due to fewer promotions. A rough estimation indicates that the movie might be released in 500+ screens in other parts of the country.
Overseas
Petta is releasing in a good number of screens in the US. The combined screen count of Tamil (267) and Telugu (234) versions is 501. The advance booking has met with positive response, which is a clear indication of the flick getting to a great start in North America.
In the GCC, Petta is seeing the light of the day in 93 locations in 313 screens in three languages (Tamil, Telugu and Hindi). Likewise, the film is expected to release big in the UK and Malaysia.
It is releasing in over 35 countries in over 2,000 screens overseas.
Total Screen Count in Short
Region
Screens
Tamil Nadu
550+
Kerala
200+
Karnataka
200+
Rest of India
500+
Overseas
2000+
Total: 3450