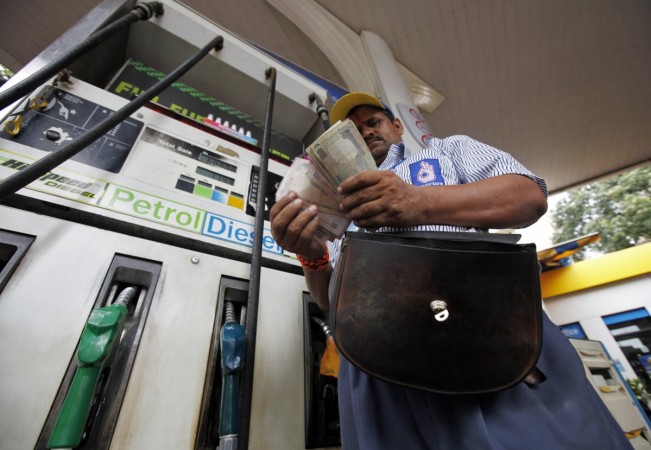 In its consecutive third increase on petrol prices, the government on Monday hiked petrol rates by 64 paisa and slashed diesel prices by ₹1.35 per litre.
The revised rates will be effective from 12am on 16 June, PTI reported.
With the new price, petrol in national capital Delhi will cost ₹66.93 per litre instead of ₹66.29 at present. In Mumbai, petrol will be expensive by ₹74.76 per litre against the earlier ₹74.12 per litre.
Bangaloreans will have to pay ₹73.58 starting 16 June against the previous ₹72.94.
| | | |
| --- | --- | --- |
| Metro Cities | New Rates | Previous Rates |
| New Delhi | ₹66.93 | ₹66.29 |
| Mumbai | ₹74.76 | ₹74.12 |
| Bengaluru | ₹73.58 | ₹72.94. |
The last revision in petrol prices had taken place on 16 May, exactly a month back, when the government hiked the rates of petrol by ₹3.13 a litre and diesel by ₹2.71 per litre.
Prior to 16 May revision, price of petrol was raised by ₹3.96 on 1 May and diesel was hiked by ₹2.37.
"Since last price change, there has been an increase in international prices of petrol while international prices of diesel have shown a downward trend.
"Indian rupee-US dollar exchange rate has depreciated during this period. Combined impact of these factors warrant an upward revision in prices of petrol and a downward revision in prices of diesel, the impact of which is being passed on to the consumers with this price change," IOC said in a statement.
Related