Petrol price in the country is likely to be hiked soon with the state-owned oil companies pressing to raise oil price by Rs.5 per litre.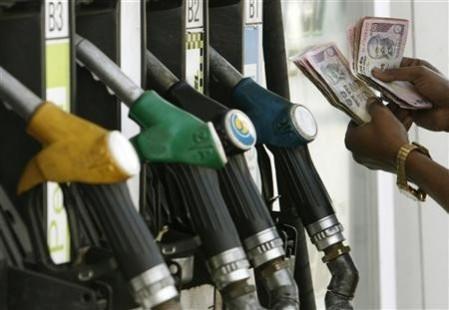 Sources from oil company said that they loss Rs.5.10 per litre on petrol. He added that the oil companies will approach the government on price revision as the state assembly elections are over. He went on to say that petrol price is likely to be increased though the government has the final say.
Oil companies had last revised petrol prices on December 1 but didn't change the rates because of the elections in some states. Since then, IndianOil, Bharat Petroleum and Hindustan Petroleum have lost over Rs.900 crore as the international gasoline price was raised from $109 to $130.71 per barrel.
The oil firms also lose Rs.13.55 per litre on diesel, Rs.29.97 a litre on kerosene and Rs.439 per 14.2-kg LPG cylinder.
Petrol currently cost Rs.65.64 per litre in Delhi and diesel costs Rs.40.91 per litre.
Shares of Oil Companies Down
The shares of oil firms namely HPCL, BPCL and IOC fell by 1.3-2.6 percent on Wednesday on fears that the anticipated fuel price hike would get delayed.