UPA government has received lots of flaks from politicians belonging to various parties following petrol price hike by oil companies. While BJP and NCP slammed the government for the hike, West Bengal Chief Minister Mamata Banerjee went a step further by threatening to quit the UPA government if they don't roll back the decision.
Visibly angry Mamata Banerjee said that her party (Trinamool Congress) was not consulted before taking the decision to hike petrol price and added that her party would not tolerate if they continue to make such decisions that could affect the lives of the people. She went on to say that she would take the matter to Prime Minister Manmohan Singh upon his return from the G20 summit in Cannes.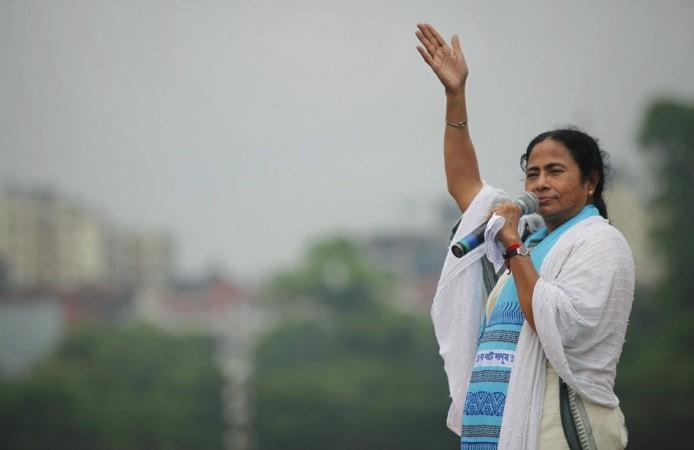 Bharatya Janata Party said that there is no justification for petrol price hike. "Petrol price hiked again - another blow to the common man from an insensitive Government," wrote BJP senior leader Sushma Swaraj on her Twitter page. NCP also expressed its disappointment by saying that there has to be a mechanism to control petrol price.
However, petroleum ministry argued that the price of petrol is not in their hands, as it was liberalized in June last year.
Major oil companies - Indian Oil, HPCL and Bharat Petroleum have raised petrol price by Rs. 1.82 per litre, alleging that they were losing Rs. 1.50 per litre in the past. This is the fourth hike in petrol price this year. The last hike was by Rs. 3.14 a litre on September 16. It was first raised on January 16 by Rs. 3.5 per litre and Rs. 5 per litre on May 15.
Now, petrol price per litre will be Rs. 68.84 in Delhi, Rs. 71.16 in Chennai, Rs. 73.71 in Mumbai, Rs. 71.98 in Kolkata and Rs. 75.64 in Bangalore.