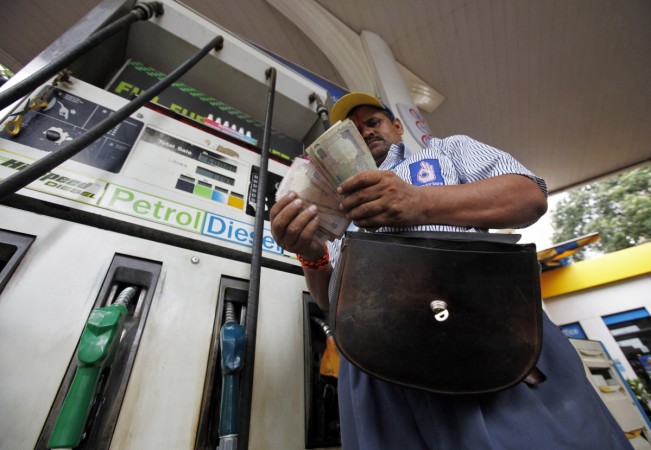 Hours after the BJP government presented its first full-fledged Union Budget for the fiscal year 2015-16 on Saturday, fuel retailers hiked the prices of petrol and diesel by over ₹3 per litre each, following a steep rise in international crude oil prices. The rates came into effect from 28 February midnight.
The second hike in fuel prices in two weeks comes in line with increasing oil rates in international markets. As the hike in oil prices comes into effect from 1 March, petrol will now cost ₹60.49 in Delhi and diesel will be sold at ₹49.71.
With the sharp increase, the petrol prices have increased to ₹67.92 in Kolkata, ₹68.14 in Mumbai and ₹63.31 in Chennai, while diesel saw a rise of ₹54.29 in Kolkata, ₹57.08 in Mumbai and ₹52.92 in Chennai, according to IANS report.
Earlier on 16 February the prices of the transport fuels were hiked by less than ₹1 per litre.
"Prices of petrol and diesel were last revised upwards with effect from February 16 by Rs 0.82 per litre and Rs 0.61 a litre respectively (including state levies at Delhi)... Since the above price revision, there has been further steep increase in international prices of both petrol and diesel," Indian Oil Corp (IOC) said in a statement.
This may come as a disappointment to the customers who have been enjoying the lower rates of oil as the government cut rates of petrol 10 times since August 2014 and diesel six times since October 2014 in the wake of decreasing international fuel prices back then.