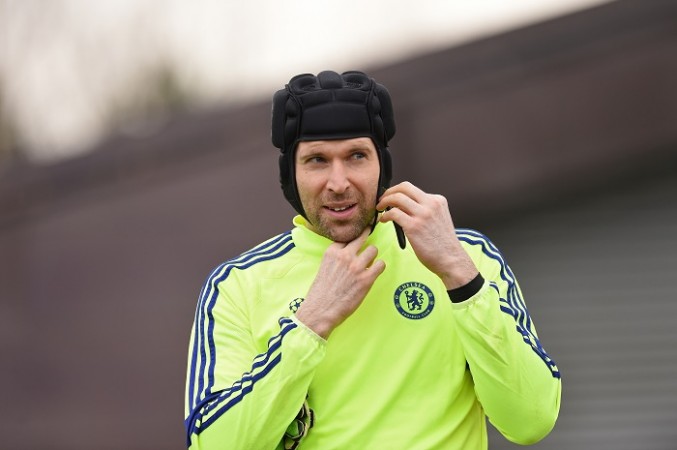 The arrival of Czech custodian Petr Cech to Arsenal from Chelsea yesterday has taken social media by storm, and reactions to the transfer have been mixed.
The Gunners made their first significant signing of the summer in the form of Cech. The 33-year-old, who has played more than 400 games over the course of 11 seasons at Stamford Bridge, was awarded a four-year contract at Emirates that is believed to be worth £10 million.
Cech, however, had a not-so-memorable 2014-15 Premier League campaign as he appeared just seven times and was mostly relegated to the bench thanks to Jose Mourinho's preference for Thibaut Courtois.
The Gooners nonetheless were definitely excited to have the four-time Premier League winner on their side, and the reactions pouring in support of the Czech international via platforms like twitter and vine confirmed that.
Some of the reactions:
Damo Frost wrote - "Petr cech is a great signing for arsenal!! Still a world class keeper!! #BPL #AFC"
Some of the Arsenal players too couldn't control the excitement of Cech's arrival.
Welshman Aaron Ramsey tweeted: "Wow what a signing! One of the best @premierleague keepers ever! Welcome @PetrCech..."
Arsenal goalkeeper Wojciech Szczesny also wrote: "Delighted to have a chance to learn from one of the best GK's in the world."
However, one cannot expect everything on social media to be positive and merry.
While some Chelsea fans have absolutely condemned the sale of their star goalkeeper, some have even gone on to send death threats to the player.
Branded a 'snake' and a 'traitor' on twitter following his transfer, Cech has been trolled at the highest level.
"Say goodbye to your family for one last time before they go to sleep, you won't be seeing them tomorrow you snake idiot," read a tweet.
Another user has made up his mind to bring a rifle during Arsenal's away league game at Stamford Bridge on 19 September. "I'm going to bring my SR-25 sniper rifle to the Bridge when we play Arsenal. Will be so f****** good to see Cech's blood on the pitch," the user posted.
One user even referred to the head injury Cech sustained in 2006, after an uncomfortable collision with Reading's Stephen Hunt during a game, and mentioned: "F*** you Petr Cech you f***ing snake, can't believe you went to f***ing Arsenal. Really wish Stephen Hunt ended your life. F***ing C***."
The Czech international has been wearing a rugby-style scrum-cap to protect his skull from any further damage ever since that on-field accident.
The twitterati didn't look any more compromising, as another tweet read:
"Hope we sign Arda Turan now so he can cause Petr Cech another head injury."
Cech is supposed feature against Mourinho's side, coincidentally, in his first game with Arsenal, as the London rivals go head-to-head in the FA Community Shield at Wembley on 2 August.