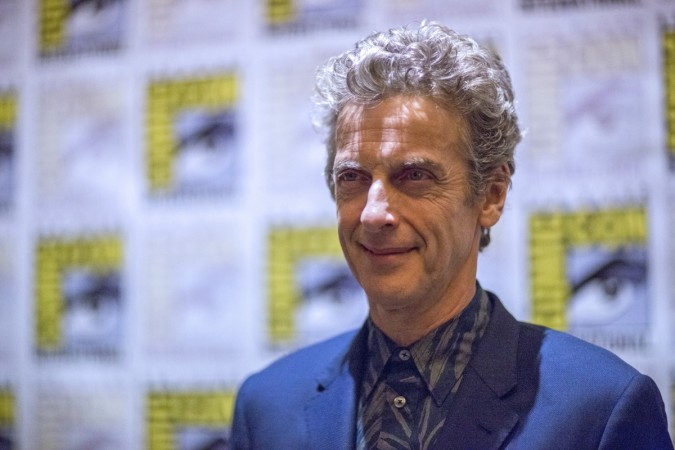 Current fans of BBC's popular long-running sci-fi series "Doctor Who" are familiar with Peter Capaldi, who plays the role of twelfth and current Doctor in the series.
Born April 14, 1958, Peter Dougan Capaldi is a Scottish actor, writer and director who has played several roles in movies and TV series. One of his prominent roles was of Malcolm Tucker in BBC's comedy series "The Think of it" and its film spin-off "Loop."
Capaldi received four British Academy Television Award nominations for the role and won Best Male Comedy Performance in 2010.
Capaldi first appeared as the Doctor in a cameo in the 50th anniversary special "The Day of the Doctor" that was aired on Nov. 23, 2013. He made his first regular appearance as the Doctor in 2013 Christmas special, "The Time of the Doctor."
As the renowned actor celebrates his 58th birthday, here are some of his popular quotes:
"Shouting at people keeps you alive, healthy, young, fresh."

"A little showbiz never hurt anyone."
"I think the periods of being unsuccessful have made me a better actor."
"There is no such thing as too much swearing. Swearing is just a piece of linguistic mechanics. The words in-between are the clever ones."
"I've always been interested in the idea of people who fell through the cracks."
"I was always admiring people who seemed to conduct themselves with ease in the world. Maybe that's a great gift to give your kids if you can do that. Because they can move through the world without neurosis, this anxiety about everything, which our own parents gave us."
"The only time I've tried to make plans, the cosmic sledgehammer has intervened and something else has happened. You just have to wait and see what comes your way, so that's what I do."
"My adolescence was a kind of motorway pile-up. I wish I had known that one day the geek would inherit the Earth."

Source: Brainy Quotes