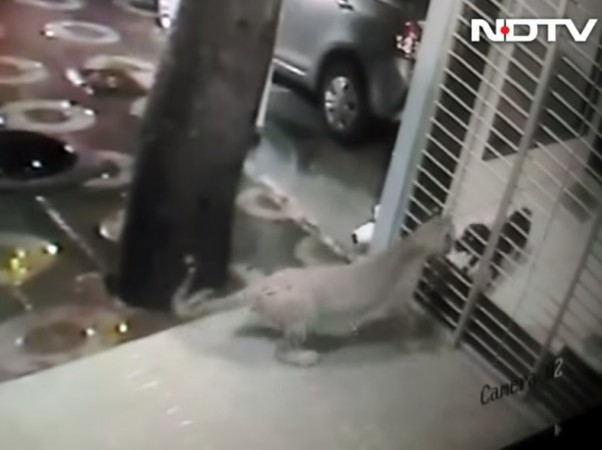 In an act of bravery, a small pet dog confronted a leopard, more than thrice its size, and chased it off from its owner's bungalow in Mumbai's Borivali area.
The incident was caught on a CCTV camera, which was installed opposite to what appears to be the entrance of the building, located near Sanjay Gandhi National Park that houses several wild animals, which are often sighted on the streets.
In the CCTV footage, a leopard is seen sneaking into the porch of the bungalow during a rainy night and prowling at the entrance in an apparent attempt to get inside the house.
The dog, chained to the gate, was sleeping inside until the leopard started to scratch the grill. Instead of getting scared of the big cat, the canine confronted it and started barking at it.
The leopard tried attacking the pet with its paws in response, but finally decides to fall back without being able to find a way in.
[Courtesy: NDTV]