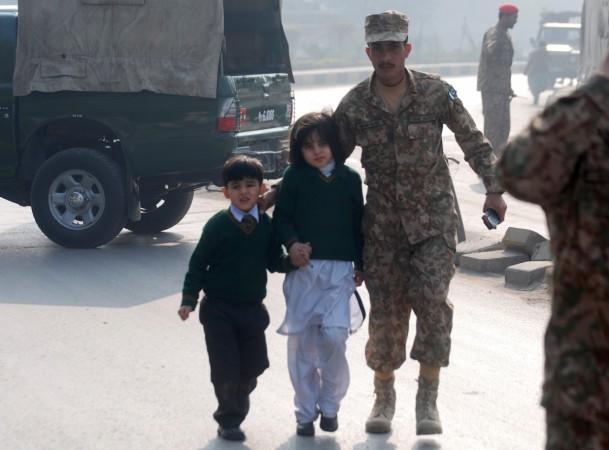 A 15-year-old boy, Dawood Ibrahim, was the only survivor among his mates of class nine in the Peshawar school, which was attacked on Tuesday, thanks to a faulty alarm clock that didn't wake him up that morning and he missed school.
Ibrahim had attended a marriage the previous evening and slept late that night . The faulty alarm clock did not go off and as a result he overslept that morning, which proved lucky for him. Otherwise, the teenager was likely to have ended as just another body in the pile – a plus-one in the death toll in the deadly attack that claimed 142 lives, most of them young students.
Ibrahim could not wake up in time for school and remained absent for the day. And he escaped the ghastly fate of his school mates who were massacred in the deadliest terrorist attack that Pakistan has seen in its young history.
The teen –who is now in a state of shock – has buried six of his closest friend and can't make sense of what actually happened, reports Pakistani publication, The Express Tribune.
The report also noted that the teen is a national U16 judo champion.
"He is in judo and is a tough child but he is showing no emotion at all right now," his brother Sufyan Ibrahim said. "No one from his class survived; every single one of them was killed."
"Dawood is lucky. He missed school today because we attended a wedding last night, and he overslept; it was fate," the brother added.
"The silence of an alarm clock saved a life and the silence of Dawood now needs to wake up many," said the report. Something that people need to reflect on as the whole world extends its support to Pakistan: