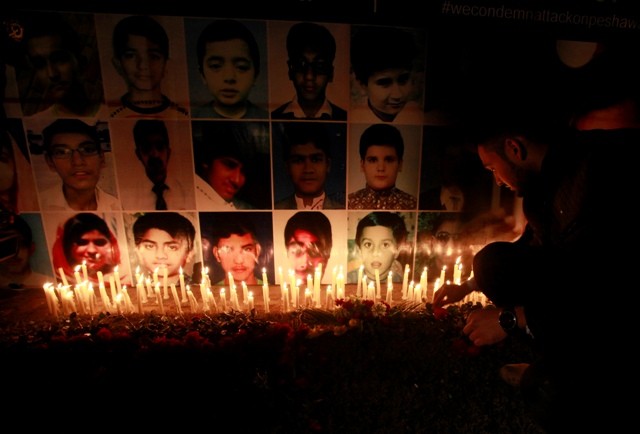 A week after the devastating Peshawar school attack left 132 children dead, Pakistani police have identified more than 1,000 educational institutions in Islamabad that can be possible targets of terror groups.
1,137 private and government schools and colleges and 22 universities in the capital city are 'soft targets' for terrorists, police officials told DAWN. The police also added that securing these institutions will be an uphill task given the 9,000-strong force in the city.
The police also found 800 other places in the city susceptible to terror attacks, including 77 markets and 14 hospitals.
The recce in Islamabad comes after intelligence reports suggest that the Taliban was moving suicide bombers towards the Punjab area, mostly to target Islamabad and Rawalpindi.
The police called for support from managements of these institutions and places identified as terror targets in helping secure them.
Following the terror attack on an army school in Peshawar, in which Taliban terrorists scaled a wall to enter the school guised in army fatigues, all institutions identified by the Islamabad police have been instructed to hire armed security personnel, the newspaper reported.
The school authorities have also been asked to install CCTV surveillance cameras, raise the height of boundary walls and dig trenches around the school compound as security measures against terror attacks.
The Islamabad police have reportedly circulated a 'standard operating procedure' to the institutions and will also conduct meetings in the coming days over security arrangements.
While the schools are currently on a winter break, the threat to children could heighten once classes begin in January.