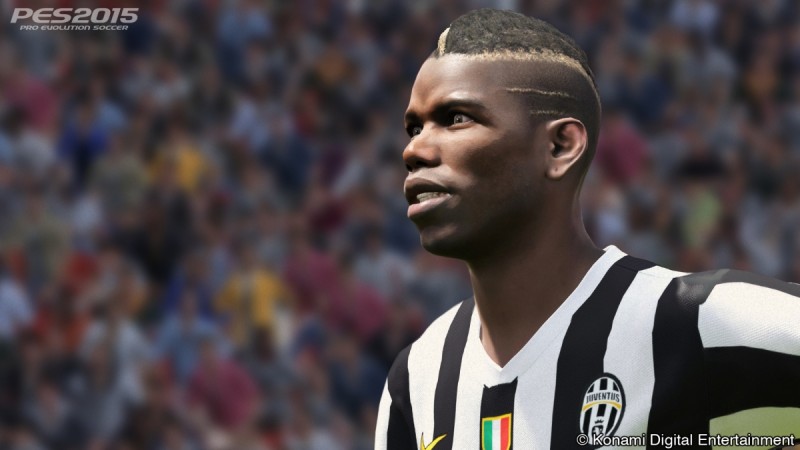 Konami has infused some fresh air into the upcoming football video game PES 2016 (also Pro Evolution Soccer 2016) by confirming the cover athlete as Brazilian striker Neymar Jr.
Neymar has been in the news recently for returning to the national squad to play Copa America, following the successful completion of the Champions League Treble, where his team FC Barcelona defeated Juventus.
Along with his confirmation as the cover athlete for PES 2016, Konami also released a teaser trailer featuring him, the crowd, celebrations and showcased other players/teams, apart from the Brazilian captain.
PES 2016, or Pro Evo 2016, also showed fans the game celebrations could include players taking selfies, as seen in one of the images where Francesco Totti takes a selfie.
The video also reveals other players such as Paul Pogba, Antoine Griezmann and Alvaro Morata. It showed a close up of Neymar with an ultra-realistic look.
Following his announcement, Neymar came out with a statement saying he was honoured to be chosen as the cover athlete for the game.
The statement read: "This is a real honour for me to be cover star for PES 2016. The series has long been praised for its sheer level of control and utter realism and I am delighted to be working with such a talented team as Konami."
The statement added, "I am fascinated by the huge amount of work involved in putting together the game and ensuring the world's top players look and play just like the real things, and cannot wait to see myself in action as soon as possible."
However, it will be interesting to see how EA responds. Its FIFA 2016 is a rival to PES 2016 and has not yet released its cover athlete.
Konami has said that Neymar will be "exclusive player reward for pre-ordering customers," he can be played in the myClub mode. The mode allows players to build teams that were introduced in PES 2015.
Hideki Hayakawa, president of Konami, said, "Konami will continue to embrace the challenge of creating entertainment content via different platforms."
He added, "Not only mobile platforms, but for home consoles, arcade units, and cards, to meet the changing needs of the times," GameSpot reported.
The full reveal of the game will be on 12 June, 2015.
(YouTube Courtesy: GamesHQMedia)