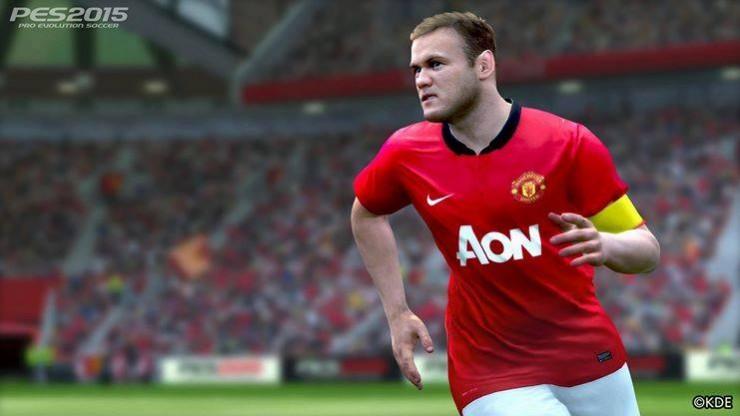 Konami has added a sling of new features for its PES 2014, detailing the day one update for the football simulation game that rivals EA's FIFA 15. The update will be adding new teams, kits, licenses and faces.
The update will be released with the game. The game has already been released in North America and is scheduled to release in Europe on 13 November 2014. It will be rolling out on PC, PlayStation 3, PlayStation 4, Xbox 360 and Xbox One.
This update will also be reflecting the transfers and the loans.
Below are the patch notes of the day one update for PES 2015:
93 new authentic kits
Eight more licensed teams, including Sparta Praha, FK Partisan and Maccabi Tel Aviv
Six teams from the Brazilian league (Santos, Internacional, Vasco da Gama, Vitoria, Criciuma, and Chapecoense) updated to include an additional 109 real player names
All transfers and loans updated
New boots from Puma and Nike
Over 80 player face updates
In December 2014, another update will be adding 11 player names to Flamengo and additional teams to other football leagues.
PES 2015 will be inclusive of second-tier teams like Spanish Liga Adelante and French Ligue 2. It also includes all the top Brazilian and complete Argentine Primera Division teams.
It has also said that the game will feature English and Italian second-tier teams. But these will not be licensed but it will have real players. It will also be featuring the complete Dutch Eredivisie, French Ligue 1, Spanish La Liga and Italian leagues.
Apart from the above, PES 2014 will feature modes for UEFA Champions League, UEFA Europa League, South American Copa Libertadores, Copa Sudamericana tournaments and the Asian Champions League.
Eurogamer rated the game at 9/10 and said in its review that, "FIFA and PES seem to have swapped shirts, with neither catering to the original audience they once set out to attract. Based on this year's offerings, though, it's PES that has the clearer direction of where it's headed. Perhaps most tellingly of all, PES 2015 is more satisfying in defeat than FIFA 15 is in victory."
Shooting Tutorial
Below are some of the tips for shooting in PES 2015. Check the video for better insight.
If players are shooting normally, then they need to point the left stick in the direction of the goal and hit squere on PS4 or X on Xbox One.
Players shooting it in a powerful way will lead the ball go higher and a less powerful one will keep the ball close to the ground.
To deliver a finesse shot, players will have to hold their left stick, press square/X and tap R2/RT as they power up.
Players will have to take into consideration the body of the player as it will have an effect on the shot.
(YouTube Courtesy: MrMarkcoos)
Free Kick Tutorial
Below are some of the tips for Free Kick in PES 2015. Check the video for better insight.
Important aspects of the game are positioning, player selection and power.
Players must choose a football player known to have a better free kick skill.
Take a line at the shot that will avoid the wall formed by the opposition team.
Hit the ball in a balanced way filling up the power bar about two thirds of the way and release.
Press up on the left stick and hit the shoot button. (circle on PS4/B on Xbox One)
(YouTube Courtesy: WeirdFifa)