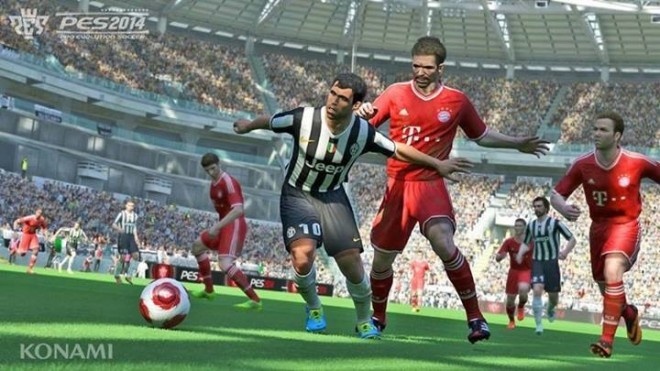 Konami has released a patch for Pro Evolution Soccer 2014 (PES 2014) that will bring back online functionality to the game's Xbox 360 version.
Since its release on 24 September, this football video game had issues resulting in some Xbox 360 players being not able to access its multiplayer offering.
Konami issued a press release that announced the release of Patch 1.03 "that remedies all online issues affecting the Xbox 360 version of PES 2014, restoring full online functionality to the game."
Apart from the online functionality fix, the update will also be adding an online mode and Master League Online service. All the earlier issues with the game updates have also been amended, it said.
The publisher added that, "a full 11-Vs-11 Online mode is currently in beta and will be available in the coming weeks." Further, fans can also expect another Data Pack (Data Pack 2) in November that will be inclusive of over 800 player face updates, updated rosters and improvements based on user feedback.
The new update will be automatically installed when player loads the game. It has also promised the announcement of additional DLC updates that will boost the performance of the game.
Konami was also thankful to the fans for their patience. The company said, it is, "extremely grateful for the patience and understanding shown by PES 2014 users affected by the issues."
Meanwhile, Konami has also announced that the signups for PES Online beta is open and players who sign up will be given 4,000 Codes and 10,000 MLO points for the first 4,000 sign ups.
The game holds exclusive licenses for AFC Champions League, the Argentine Primera Division, Chilean Primera Division, Copa Sudamericana and Recopa Sudamericana. It also holds full licenses for the UEFA Champions League, UEFA Europa League and UEFA Super Cup competitions.
It also features Arabic commentary by Rhaouf Khelif of Al Jazeera Sports, Argentinean commentary by Mariano Closs and Fernando Niembro, and Chilean Commentary by Fernando Solabarrieta and Patricio Yanez of Fox Sports Latinoamerica.
The game was first released in UK on 20 September and in North America on 24 September, on PC, PlayStation 3 and Xbox 360 platforms.