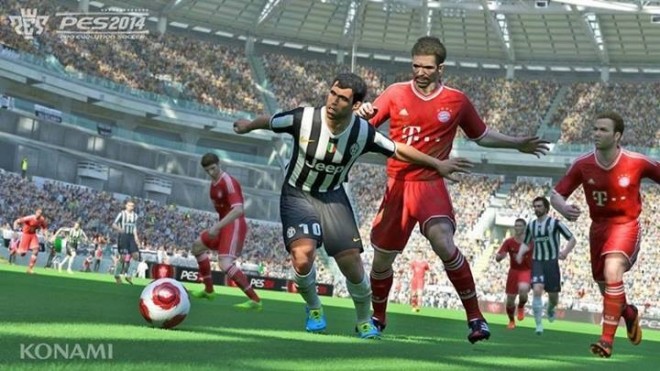 Konami, the studio behind popular football video game PES 2014, has announced that it has released a new downloadable content (DLC) for the title.
The new DLC is free of cost and includes a fully updated player roster, 800 new faces for character avatars (which look like their real-life counterparts), extends the game's online multiplayer mode with an 11 vs 11 mode, enhanced chat elements and other tweaks to the gameplay, said a post on Konami's website.
The DLC will also introduce teamplay lobby system into online competitions and Master League Online play. New additions include people like Manchester United's da Silva twins, Boca Juniors' Juan Riquelme, Real Madrid's Isco and Arsenal and England midfielder Jack Wilshere.
One of the fan popular feature, myPES, has also been brought back into the game, after being expanded. It now works via a dedicated app and increases the competitiveness of PES 2014. It will rank all users and feed statistics of every match played. More details on the myPES will be released soon, the studio stressed.
The DLC will also see the addition of official kits for Santos, Palmeiras and Flamengo. There have been changes made to sponsorships, where it was necessary, said the post. It also notes of the inclusion of adidas, Nike, Puma and Mizuno boots. These features will be available through the Edit mode that has also been tweaked for easy usability.
PES 2014 was released on 24 September in North America for PC, PlayStation 3, PlayStation Portable, Nintendo 3DS and Xbox 360. The game is powered by Fox Engine, Havok (physics engine).
(YouTube Courtesy: officialpes)