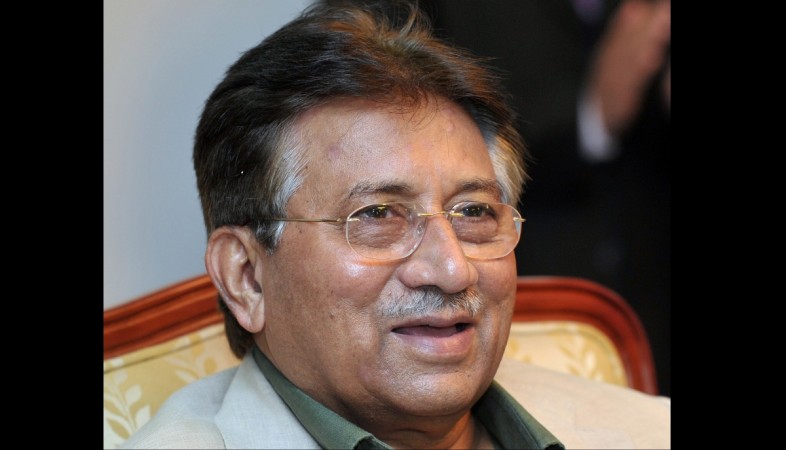 Former Pakistan President Pervez Musharraf, who was allowed to go abroad for medical treatment for backbone by the Pakistan government despite facing trial in a number of cases, has been spotted shaking a leg with his wife Sehba Musharraf.
Though it is not known when the footage was actually shot, the video has now gone viral on social media. It is expected to have been taken during a private family function of Musharraf.
Pakistani Journalist Hamid Mir shared the dancing video of Musharraf on his official Twitter handle questioning the alleged health condition of the politician: "Attention Ch Nisar sb I hope Musharraf no more suffering from back pain u claimed he will come back in few weeks where is he these days?[sic]."
The video has been opened to mixed response from the netizens. "This could be one of his physiotherapy sessions, maybe [sic]," says a twitterati named Sheharyar Rizwan, while some others state that the video is an old one taken during a marriage function in Karachi.
Few others have also slammed the journalist for sharing the video to defame the former President. "@HamidMirGEO By deleting replies u have proved that ur not any mature journalist & your tweet is a lie," writes another Twitter user.
Here is how social media responded to the video of Musharaff surfaced online:
Mozzie
@HamidMirGEO Thanks for posting.I was searching for this actually.Look at him...uffffff Does he look ill?Noooo way dramay baaz commando.
Hammad Sandi
@HamidMirGEO are you really journalist !? Is this right to defame personally his life. Are you 100% pure??? Really it is shamefull act.
Acridarif
@HamidMirGEO why are u so vindictive. Give the man a break. You can dance to save your life.. he is human & like everyone deserves to enjoy
Naacir Khan ‏
@HamidMirGEO Let the guy live his personal life. Do we all not enjoy with our families in different ways ??
Watch the viral video here: