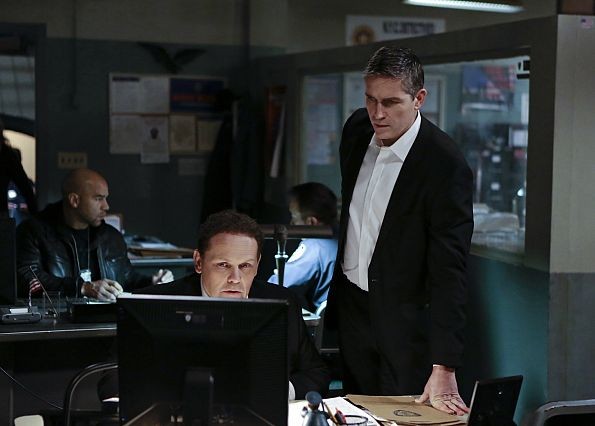 CBS recently revealed a picture from the upcoming Season 5 of crime-drama television series "Person of Interest" that showcases lead actors Michael Emerson and Jim Caviezel in their respective roles of Harold Finch and John Reese.
According to MStars News, both Finch and Reese might be back in form for their all-out battle between Samaritan and The Machine.
In an interview with Boston Globe, actor Kevin Chapman, who plays the role of Detective Lionel Fusco in the series, talked about the final season of the show and how it will affect his character.
"It was kind of like, 'Oh, this might be the end.' Still, it's too bad. If the show wasn't performing in the ratings you could understand, but there isn't a day that goes by when someone doesn't say to me, 'When's the show coming back?'" Chapman said.
When asked whether there will be more stories to add once Season 5 ends, Chapman said, "Do I think there are more stories to tell? One hundred percent I do. But who am I to question CBS president Les Moonves?"
Earlier, fans had launched a petition to request Netflix to pick up "Person of Interest" once Season 5 ends. However, there has been no such confirmation from the streaming service provider yet.
In Season 4 finale titled "YHWH," the war between the Machine and Samaritan resulted into casualties of massive scale that gave birth to several new alliances. Even though Sameen Shaw (Sarah Shahi) was presumably killed, she was seen accompanying the Samaritan's agents at the end of the episode.
In the meanwhile, while Samaritan was about to execute its ultimate plan, Greer's men kidnapped Control (Camryn Manheim) and took her away with them. In the episode's last part Finch joined Reese and Root (Amy Acker) as they started shooting down Samaritan's agents while Pink Floyd's "Welcome to the Machine" played in the background.
"Person of Interest" season 5 is scheduled to premiere May 3 on CBS.