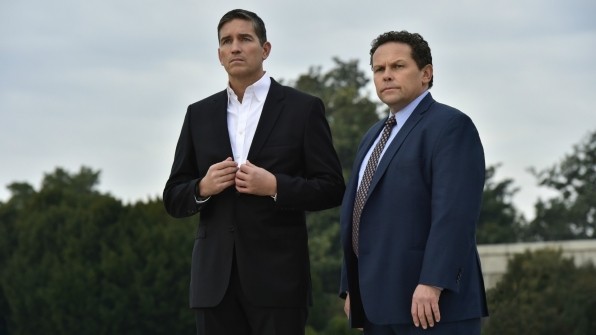 CBS' crime drama series "Person of Interest" has just three more episodes to go in Season 5 before it concludes fpr good. As the season moves towards the finale, the stories are getting more intense and thrilling, with the team now work on a new POI.
In the next episode, the team will be assigned a high-profile case that involves a government leader. As stated by The Futon Critic, the official synopsis of the upcoming episode titled "Synecdoche" reads:
"The team is given a complicated task as it must reveal a conspiracy which is linked to the President. However, it will not be a walk in the park as the team must keep one step ahead of the Secret Service since the President is its latest POI. Meanwhile, Finch decides to fly solo and try to take down Samaritan on his own."
The show celebrated its 100th episode with its last week's episode titled "The Day the World Went Away." Root was killed in the episode while trying to save Finch. Talking about how Finch will deal with Root's absence in the upcoming episode, the series' executive producer Jonathan Nolan told TV Insider: "We've long wanted to see what happens if Finch finally gets off the sidelines and says, 'F--- it.' We see a little bit of the guy that we've met in flashbacks, but haven't engaged with since... The one thing we haven't really challenged or we haven't seen is for his ethos to be challenged to such a degree that it prompts a change in the way he's going to engage with this conflict. To see him get off the sidelines and plow in is something we're very, very excited about."
TV Line had reported earlier that the series was cancelled and Season 5 would be the last one. The website stated that poor ratings performance and high costs for filming were the reasons for the cancellation.