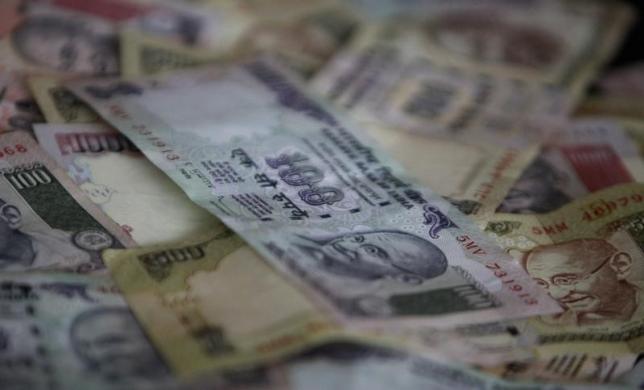 The Narendra Modi government's performance on tackling corruption in India did not seem to create substantial impression on public perception last year, given that the country's score on the Corruption Perceptions Index (CPI) remained unchanged in 2015 compared to 2014.
The new report released by Transparency International on Wednesday showed India's score at 38 on 100, same as in 2014. The score indicates the 'perceived level of public sector corruption on a scale of 0 (highly corrupt) to 100 (very clean)'.
A country's corruption index is based on surveys and assessments of corruption by institutions including the World Bank and the World Economic Forum, as well as some business schools.
However, India did climb nine ranks on the index from the 85th position in 2014 to 76th in 2015, which showed that India's position improved relative to other countries on the list. It should be noted that 168 countries were part of the 2015 index compared to 175 in 2014.
The Modi government's crackdown on civil society and poor delivery on pre-poll promises against corruption are some of the reasons why India's corruption perception score did not improve in 2015, Rukshana Nanayakkara, Regional Outreach Manager of the Asia Pacific Department of Transparency International told IBTimes India.
"In terms of Narendra Modi's promises to fight corruption, there has been very little delivery. Also, his government's action on money laundering has been politically shrouded," Nanayakkara said.
"It is also unfortunate that the government has cracked down on civil society, because NGOs are very important in the fight against corruption, he added.
Nanayakkara also pointed out the government's failure to promote a better sense of protection for Right to Information (RTI) activists.
Stating that the government's focus on e-governance has helped in part to provide some access to India's huge public sector, the Transparency International representative said that the access has not reached much of the rural and the illiterate sections of the country.
India's anti-corruption activist Anna Hazare had said earlier this month that there was "no difference" between the Congress-led United Progressive Alliance government and the BJP-led NDA government at the Centre, according to reports.
While India remained ahead of neighbouring countries such as China (83) and Pakistan (117) in rankings, the two countries showed a marginal improvement in their scores from those of 2014.
On the other hand, Afghanistan featured among the most corrupt countries in the world, with the agency stating that 'millions of dollars that should have gone on reconstruction have been wasted or stolen'. The other most corrupt countries include North Korea (167) and Sudan (165).
The top ten least corrupt countries on the index were largely in Europe, except for New Zealand (4), Singapore (8) and Canada (9).
Denmark, Finland and Sweden topped the index as the 'cleanest' countries in terms of corruption, but Transparency International warned in its report that even many 'clean' countries were linked to corruption overseas.
For example, it cited the Swedish firm TeliaSonera, 37% of which is owned by the Swedish state, as being involved in allegations of bribe-taking to get business elsewhere.