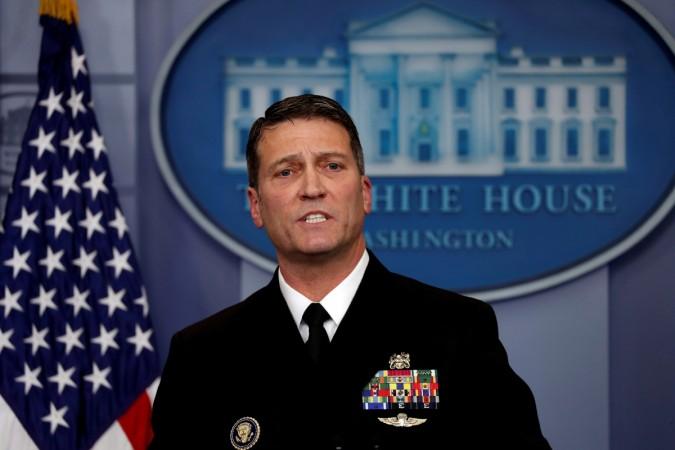 The Pentagon watchdog released a statement on Monday stating that it was launching a probe into former Presidential physical Ronny Jackson. The Defence Department Office of Inspector General is responsible for conducting investigations on its staff's conduct declined to go into details but did accept that an investigation was underway. A statement from Bruce Anderson, spokesperson for the Inspector General said that the investigation had begun last month, with interviews with people he declined to identify. Jackson is a White House military physician and Rear Admiral in the Navy.
Following his nomination for the post of head of the Department of Veteran Affairs by President Trump, Senator John Tester from Montana who is the ranking Democrat on the Senate Veterans' Affairs Committee released a two-page memo that alleged Jackson's conduct was unfit for his role. Testor alleged that Jackson improperly prescribed drugs, created a hostile work environment and was often drunk while on duty. The White House immediately conducted a review of Jackson's record and found only three minor incidents. The White House said it had failed to receive sufficient evidence of the more serious allegations by Testor, such as the allegation of Jackson wrecking a government vehicle due to being drunk. Despite being cleared, Jackson withdrew his name from consideration for the post.
Ronny Jackson who has served in the White House under three administrations has denied any wrongdoing. He was removed as the personal physician to Donald Trump last month but continued to remain in the White House staff. President Trump has come to the defence of the physician, accusing Testor of a smear campaign that ruined his family. The President also called on the Senator to resign.
[ Source- IANS]