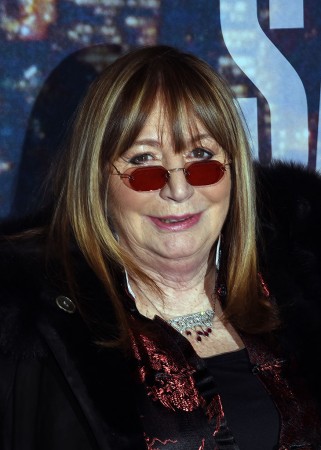 One half of the famous duo Laverne and Shirley has sadly passed away. Actress Penny Marshall who portrayed the character of Laverne DeFazio opposite Cindy Williams who played the eponymous Shirley on the hit tv show Happy Days. The popularity of Penney Marshall and Cindy Williams' character was such that they soon got their own spin-off show called Laverne and Shirley which would go on to become a pop culture icon.
It is being reported that the actress died due to complications arising from Diabetes. She was 75.
"For me, it was just something to do," Penny Marshall said in 1996, reflecting on how she transitioned from acting to directing. "If I failed, I had my excuse: I was an actress, not a director."
Penny Marshall was one of few women who were able to make a successful transition to the big screen and that too behind the camera as a director. In 1988, with Big, she became the first woman in Hollywood history to direct a movie that grossed more than $100 million at the box office.
She continued that successful stint of hit movies with her drama Awakenings earned an Oscar nomination for Best Picture. And in 1992, she topped $100 million again with A League of Their Own.
Here's a look at some of Penny Marshall's best work in a long and successful career in front of and behind the camera.
The Odd Couple (1972-74)
Penny Marshall first came into prominence for her role as secretary Myrna on The Odd Couple, a series which her brother Garry Marshall executive produced. Marshall featured on the show for four years, and her final episode featured her character marrying her boyfriend Sheldon, portrayed by then real-life husband Rob Reiner. Her siblings Garry and Ronny also guest starred as Myrna's siblings for a truly meta episode.
The Mary Tyler Moore Show (1974-76)
On The Mary Tyler Moore Show. Marshall portrayed Mary Richards' (Mary Tyler Moore) new neighbour when Mary moved into a new apartment in a high-rise. Marshall was Paula, while Place played Sally Jo.
Happy Days (1975-79)
Happy Days was the show that would make Penny Marshal a household name. Marshall debuted her most famous character Laverne DeFazio opposite Cindy Williams as Shirley Feeney on brother Garry Marshall's hit series Happy Days. On the Nov. 11, 1975, episode titled "A Date with Fonzie," Marshall and Williams were introduced as Laverne and Shirley as potential dates for Fonzie and Richie. The characters were so well-received Garry decided to spin them off into their own show, but they also appeared on five more episodes of Happy Days.
Laverne & Shirley (1976-1983)
The show that brought forth one of the most iconic TV duos in history. A spin-off of Happy Days, Marshall starred opposite Cindy Williams in her most famous role as Laverne DeFazio. With their monogrammed sweaters and deep friendship, the two became instant cultural icons.
Mork & Mindy (1978)
Now Mork and Mindy was a star-making vehicle for the immortal Robin Williams and we have to say that Penny Marshal may have had a hand in getting it off the ground.
Marshall guest-starred on the pilot episode of another Happy Days spin-off, Mork & Mindy, yet again as Laverne. When Mork (Robin Williams) comes to earth in the 1980s, he explains to Mindy he's visited Earth several times before and plugs into her mind to show her.
Big (1988)
Big was Marshal's sophomoric attempt at directing and it was a huge hit. Costarring Tom Hanks and Elizabeth Perkins, the film follows 12-year-old Josh (Hanks) who wishes to "be big" and wakes up to discover he aged to adulthood overnight. The sweet romantic comedy was met with critical acclaim and earned Oscar nominations for Hanks and Best Original Screenplay.
Riding in Cars with Boys (2001)
Riding in Cars with Boys would be Penny Marshal's final directorial outing. The movie was based on Beverly D'Onofrio's autobiography of the same name. D'Onofrio co-produced the film, though many plot details diverge from her book. The film tells the story of Beverly played by Drew Barrymore and her journey from teen mother to a memoirist with a master's degree.