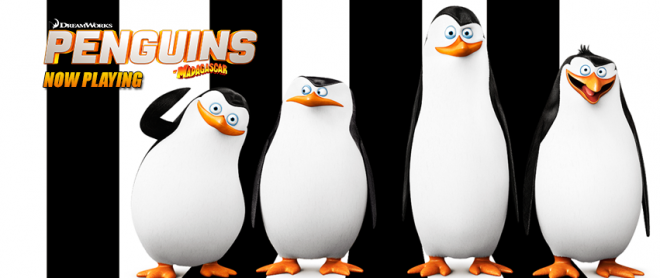 DreamWorks Animation's latest offering, the "Penguins of Madagascar," does not have the plot depth or character development to captivate an adult movie-goer. But because the movie does not have such great aspirations, it is content to remain something that kids would enjoy.
"Penguins of Madagascar" is the story that describes the origins of the infamous penguin quartet – Skipper, Kowalski, Rico and Private – featured in the three "Madagascar" franchise. The film opens with them infiltrating Fort Knox, where they meet their nemesis, an Octopus named Dave.
Dave was once a happy sea creature, whose life was made difficult by the cuteness of the penguins. Inadvertently, the penguins get Dave shipped from one zoo to another, and in a bid to seek revenge, Dave cooks up a plan to get all penguins captured using his "Medusa serum," and turn them into monsters.
The story follows the attempts of the four flightless birds to stop Dave from destroying their species. The quartet enlists the help of a force called The North Wind, commanded by a grey wolf called Classified. The series of events that follow is "chaotic comedy craziness right out of the classic old-school whack-with-a-frying-pan animation playbook," noted James Rocchi of About.com.
A majority of critics have given the movie the thumbs-up, and according to Joe Morgenstern of The Wall Street Journal, "the movie is obviously bound for megamoolah at the box office," despite the storyline being weak.
"The story line, a sequence of very loosely connected events, sustains a state of almost pure brainlessness with its indifference to dramatic development and the dictates of logic, even the fantasy logic of cartoons. It's as if most of the script had been generated by algorithms," Morgenstern wrote.
As of Thursday, the film has received 68% on the Tomatometer of Rotten Tomatoes, and the critic's consensus seems to be that "Penguins of Madagascar is fast and brightly-coloured enough to entertain small children, but too frantically silly to offer real film-going fun for the whole family."
The movie stars Benedict Cumberbatch, John Malkovich, Ken Jeong, Tom McGrath, Chris Miller, Conrad Vernon and Christopher Knights.