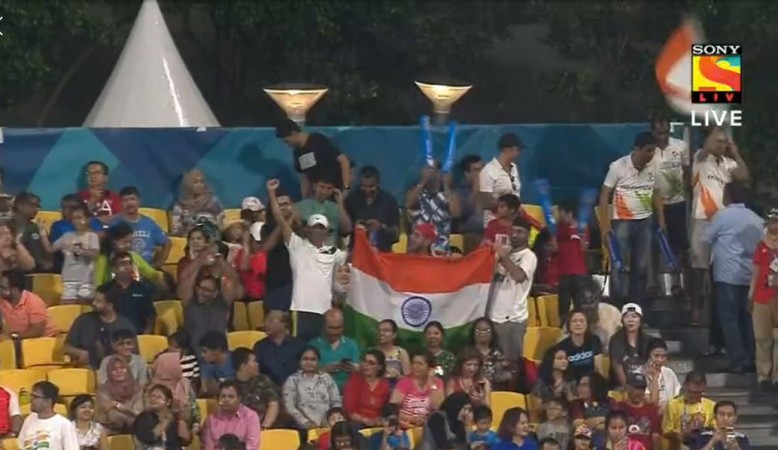 The ancient Indonesian sport of Pencak Silat made its Asian Games debut this year. This fighting sport, which encompasses martial arts of various styles, was an undeniable success for hosts Indonesia who went on to win 14 of the 16 gold medals in the sport this year.
What is Pencak Silat?
Not much is known about Pencak Silat. Legend has it that it originated when a woman, most possibly in Sumatra, imitated the techniques of a tiger and a giant hawk to fight off a bunch of rogue men. Once it started, it soon caught off in the country and Pencak Silat gradually became very popular in Southeast Asia. So what originated as a form of self-defence has now evolved into a competitive sport.
Incidentally, Pencak Silat is an umbrella term that is used to describe a variety of different styles. There are several forms of Pencak Silat of which six are the most famous - Minangkabau, Sunda, Betawi, Java, Bali, are Maluku. The sport generally involves punches and kicks as offensive moves were striking with feet, elbow and shoulder is also used. For defence, blocking by using arms, shoulders, elbows and forearms are generally used.
Pencak Silat and the Asian Games controversy
While it made its debut in the Asian Games 2018, Pencak Silat has been played in the SEA (Southeast Asia) Games and can become extremely controversial at times. In the 2017 edition of the SEA Games in Kuala Lumpur, winners Malaysia were accused by Indonesia of cheating and resulted in a lot of bad blood between the two countries.
Something eerily similar happened with the sport in the Asian Games 2018. There have been accusations by other countries that judges deliberately favoured Indonesian players who won the most medals in the sport and hence got a chance to inflate their medals tally.
Reza Salehi Amiri, chief of the Iran Olympic Committee, was also vocal in his complains about the judging being biased towards Indonesia in Pencak Silat. And in a particularly ugly incident, Mohd Al-Jufferi Jamari, the 2016 world champion, punched a hole in the of the warm-up area during the final of the event as Indonesia's Komang Harik Adi Putra bagged gold in the contest.
"I'm not mad at my opponent nor the supporters, but I'm mad because the jury didn't give the point fairly," 26-year-old Al-Jufferi said, according to the Games' official website.
With complaints from players and other officials from different countries piling in about the biased judging, the future of Pencak Silat in the Asian Games is in doldrums now.
"Especially regarding Pencak Silat there are complaints from the countries which lost," Erick Thohir, head of Games organising committee Inasgoc, was quoted as saying to AFP. "Funny when Indonesia achieved so well, we get complaints."
It is unfortunate that such a unique sport like Pencak Silat has been marred in controversy on its Asiad debut and its reputation has suffered because of it. One hopes that these contentious issues surrounding the sport are sorted out soon and it is allowed to function as a fighting sport for the entertainment of fans the world over.