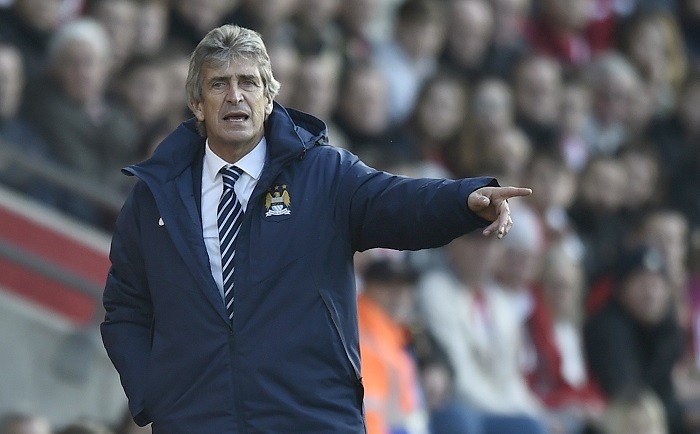 Manchester City boss Manuel Pellegrini hit out at Chelsea following his side's 1-1 draw at Stamford Bridge, insisting that only his team "tried to win the game."
The Blues broke the deadlock in the closing stages of the first half through Loïc Rémy, but David Silva immediately levelled the scores just before the break.
Although City continued to attack and create chances in the second half, they failed to penetrate Chelsea's defence and the game finally ended in a 1-1, leaving the Blues five points clear at the top of the Premier League.
And Pellegrini feels that only Manchester City had come with victory on their minds.
"Both teams have a clear style of play. Everyone wants to play in the way they think is better," the Chilean told ESPN.
"He [Jose Mourinho] has a style. You analyse the style of Chelsea. I analyse just the style of my team. Our team tried to win the game from the first minute till the end. I'm very proud about that."
"It's not easy to come here, to Stamford Bridge, against the leaders of the Premier League, with very good players."
Despite admitting that he is not happy to leave Stamford Bridge with only a point, the former Malaga boss insists that he is pleased with his side's overall performance on Saturday.
"We create, especially in the first half, clear chances to deserve more than the point. That's why I'm not happy about the point but I'm happy about the performance of the team."
Pellegrini also praised Chelsea's defending, insisting that the Blues were very tight at the back, giving away nothing despite City's best efforts.
"From the first minute we came for the three points," he added. "We made some changes to continue trying to create space against a team that defended very well, very near their box and is very dangerous on counterattack."
"We couldn't just think about attacking. That was the most important thing of the game, that they didn't have any chances to have those fast counterattacks that they always do."
Finally, the former Real Madrid boss is confident that City will be able to close the gap between themselves and Chelsea if they continue playing the way they did at Stamford Bridge on Saturday.
"We have time to try to recover those five points. If we continue playing in the way we did today, I think will be more easy," added the Chilean.