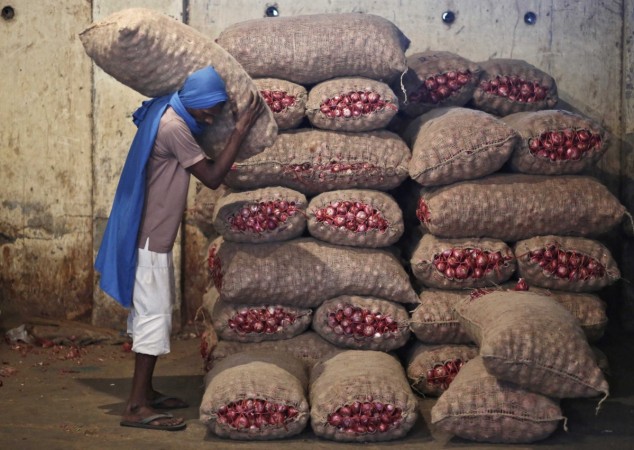 India is the second largest producer of onions after China and grows all three varieties: red, yellow and white. It acquires around 5.54 lac hectares of onion farms, which accounts for 22.4 percent of world onion farmlands.
The commonly used vegetable is grown in all seasons and can be stored for a longer period compared to other vegetables.

Despite all these facts, India has faced onion shortage frequently over the years. Below is the timeline of changes in prices of one of the most used vegetables in the country.
1951-58:
India exported over 56,000 tonnes of onions worth ₹1.06 crore rupees at ₹182 per tonne in 1951, which was gradually expanded over the years. Later on 2 October, 1958 National Agriculture Cooperative Marketing Federation of India (NAFED) was established.
1970-72:
In 1971 and 1972, the nation exported over half a lakh metric tonnes of pink bulb worth ₹2.27 crore at ₹414.76 per tonne.
1980:
Indira Gandhi highlighted the price hike of onions in her 1980 election campaign. She was re-elected by supplanting the first Non-Congress government - "Janata Party Alliance."
1981-82:
Production and yield of onion surged by almost double till 1981. India exported over 1.69 lakh metric tonnes of onions worth ₹29.43 crore at ₹1733.99 per tonne in 1982.
1996-1997:
During this period, more agricultural land was being acquired for cultivating onions across the nation, hence the production grew rapidly. India had around 4 lakh hectares for cultivation, which produced 4.18 million tonnes of onion with yield of 10.35 metric tonne per hector. (1 metric tonne equals 1000 kg)
India also exported over half million metric tonnes of onions worth ₹330 crore at ₹6466 per tonne during the same period, but the rapidly growing foreign trade led to onion crises a year later.
1998:
The BJP government in Delhi and Rajasthan was voted out of power as it could not curb the rising prices of onions.
Delhi's Chief Minister, Sahib Charan Singh had to resign a month prior to local assembly elections. Indian government had to ban exports temporarily and had to import onions from the Persian Gulf countries, reported New Straits Times.
2000-2006:
In 2001, area for production expanded to 4.5 Lakh hectares across the country that produced around 4.72 million tonnes with a yield of 10.49 Metric ton per hector. Maharashtra, Karnataka and Madhya Pradesh have been dominating the onion market so far. Nation exported around 5 lakh metric tonnes of onions worth ₹411.4 crore at ₹8155.72 per tonne.
Later in 2005, National Horticulture mission was launched centrally to promote holistic growth of horticulture sector nationwide.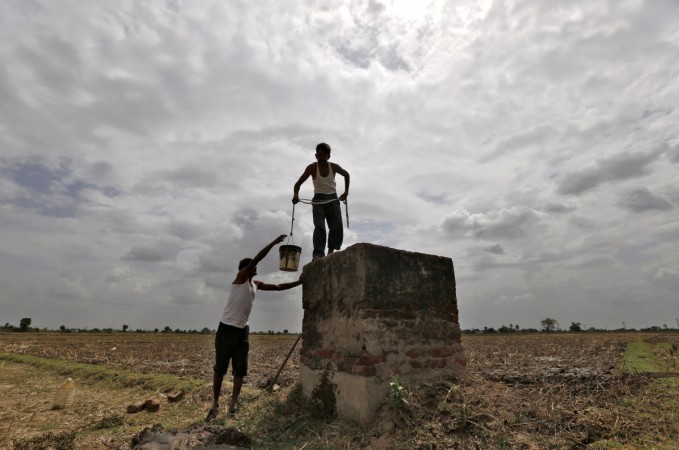 2008-2009:
Production and yield of onion have surged by double and half times in this period. The country's overall cropping area surged to 8.34 lakh hectares areas that produced more than 13.6 million tonnes, with crop yield of 16.26 metric tonnes per hectare.
Initially, crop yield surged, but India has started witnessing a gradual decline and this led to onion crises later. In the same year, production in leading states including Maharashtra, Karnataka and Gujarat fell by 20,000 tonnes, 25,500 tonnes and 23,480 tonnes respectively due to irregular monsoon.
One of the reasons for decline was due to excessive exports of onions, as the government exported onions weighing 1.78 million metric tonnes for ₹2.24 lakh crore at ₹12,578 per tonne.
2009-2010:
According to Research by an Agricultural Economist, the exports of onion touched 1.8 million tonnes during the year. Moreover, due to irregular monsoon, the production of onions was reduced by 20 percent in Maharashtra, Karnataka and Gujarat. Even then, onions worth ₹2.83 lakh crore was exported.
2010-2011:
Due to onion crises, exports were reduced by 89,000 tonnes at 1.1 million metric tonnes versus previous year exports of 1.8 million metric tonnes. Eventhen, exports touched 11.58 lakh tonnes a year till November 2010.
On 2 November 2010, a policy decision was taken to reduce the minimum export price of onions to ₹13,000 from ₹15,000 to encourage foreign trade. Unfortunately, irregular monsoon in Maharashtra and Karnataka destroyed the crops that delayed the arrival in markets. Hence, government had to increase the MEP on 15 November 2010 to control more exports.
Moreover, to increase the supply of onions in the domestic market; exports of onion were banned by Congress-led government from 20 December 2010 to 15 January 2011 due to sudden rise in prices.
2013:
In August, BJP supporters in Delhi protested against the Congress-led government due to sudden price rise of this commodity.
Cost of onions surged over 300 percent high that pushed September's inflation to a seven-month high. This issue deepened India's ongoing economic deterioration with general elections few weeks ahead.
In September, Groupon website crashed after it announced to sell onions at ₹9 per kg, whereas, it was available for ₹100 per kg in market.
Around 20 farmers from Swabhimani Shetkari Sanghatana (SSS) were arrested in Nasik during protest for demand of Minimum export price of this commodity, reported The Times of India. Hence, following demand by farmers and traders, the Union government decided to reduce MEP of onion by $350 a tonne to push exports.
Zee news reported that India sought onions from China and Iran. According to the report, Indian onions would cost $900 per tonne, but $570 would be the cost if purchased from China. Later in October, Central government reached Maharashtra to purchase onions from Nashik market at lower prices, while the West Bengal government made arrangements to sell onions at around ₹30-35 per kg.
The then food and consumer affairs minister KV Thomas assured that onion prices would come down in next 10 days. But, India imported 8,041 tonnes of onion from China, Egypt, Pakistan and Thailand in September-November to control crises.
In December, Government reduced minimum export price to $150 per tonne from $350 a tonne, to stabilise local prices and inflation.
2014:
In January, Supreme Court of India headed by Justice BS Chauhan told, "Stop eating onions, prices will come down." It rejected to entertain Public interest litigation (PIL) seeking way to government to regulate prices of onions and other vegetables.
In February, wholesale onion prices fell to ₹4.70 per kg, which was the lowest in Fiscal Year 2014.
In June, onion rates rose 40 percent at Lasalgaon market, the country's largest wholesale market of onions in Maharashtra. The price was recorded at ₹18.50 per kg against previous price of ₹9.75 per kg, despite imposition of minimum export price by the government.
On 17 June, government decided MEP of $300 per tonne on Onion to curb foreign sales and control retail prices.
The Cabinet Committee on Economic affairs (CCEA) on 2 July, agreed to bring onion and potato under the Essential Commodity Act. The then law minister Ravi Shankar Prasad told press that onion and potato would come under stock holding limit for a period of one year.
Onion prices surged up at Nashik by ₹200-300 per quintal on July's first week. According to Agriculture Produce Market Committee (APMC), delayed monsoon and thin arrivals in market rose the prices.
According to Reuters report, Indian government rose MEP by 67 percent to curb price rise and maintain stable flow of commodity.