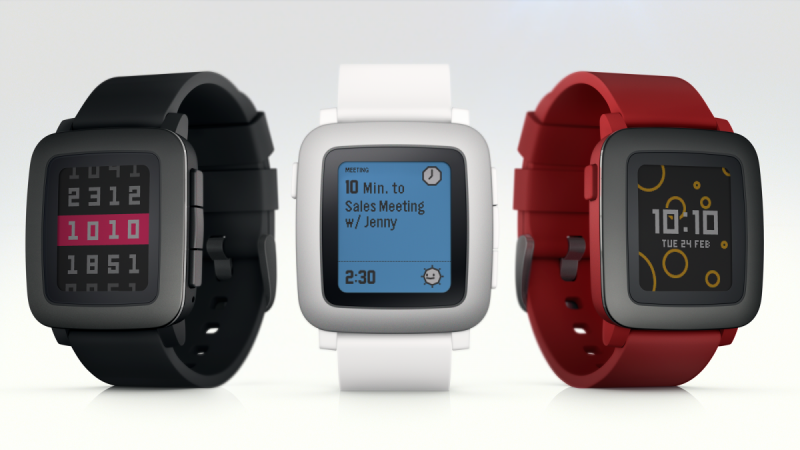 For long, Pebble's smartwatches have remained desirable as they were attractively priced and offered excellent battery life. To get one, users could order them from Pebble's website, but there's a better option now — Pebble has partnered with Amazon.in to sell the smartwatches in the country.
The models available in India are the original Pebble watches, now called the Pebble Classic, which is priced at Rs. 5,999; the Pebble Time that costs Rs. 9,999; and the Time Round and the Time Steel, which carry price tags of Rs. 13,599 and Rs. 15,999, respectively.
Pebble started off on the crowd-funding platform, Kickstarter, back in 2012, where the campaign got them funds that exceeded its goal by 10 times. Last year, the company turned to Kickstarter once again to help fund the Pebble Time, and the story remained much the same.
"We are extremely excited to introduce Pebble in India. Indian users have always been open to adopt new technologies especially in mobile," said Eric Migicovsky, the Founder & CEO, Pebble. "Hence, we see a promising future for Pebble in India. Our unique products offer amazing experience at an affordable price point to the users. In conjunction with our India launch, we are also looking at establishing a connected community of users and developers in India."
Pebble watches, unlike conventional smartwatches, use e-paper displays, the kind that's found in e-readers. As the battery is only consumed while refreshing the display, the technology is an efficient one. While the Classic features a monochromatic display, the Time, Time Steel and the Time Round feature a 64-colour e-paper display.
The smartwatches are Android and iOS-compatible and offer notifications and music controls, and also support custom watch faces and apps.
The smartwatches are all waterproof. While the Classic offers a seven-day battery, the Time Steel's lasts up to 10 days. All watches, barring the Classic, offer fitness tracking via Pebble Health.