Pebble, the smartwatch company, which once convinced you to buy its wearables, is now dead and you probably know that.
All those who are still using the obsolete company's smartwatches are left without any viable support. You can blame Fitbit, which bought Pebble and decided to shut it down, all you want, but there's really nothing you can do, UNTIL NOW!
Pebble smartwatch owners are on a clock as Fitbit has promised to support their watches only till 2017. But it seems Pebble wearables will be free and independent of any support sooner than you thought, and it is a good thing.
Pebble smartwatch apps for iOS and Android have a new software update, and probably the final one, before the company's cloud servers go down. Users must go ahead and update their apps as soon as possible, so that the wearables can operate independently. That's right. Your smartwatches won't need to interact with Pebble servers at all, ever.
With the latest update for Pebble apps, the authentication process will be skipped and the apps will be available for side loading. Your smartwatches will work through your app.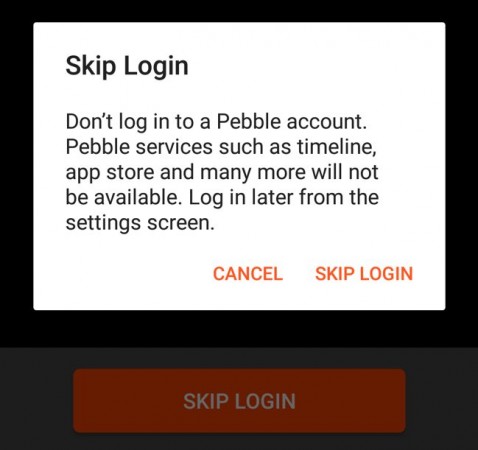 "Today's updates to the Pebble apps for iOS and Android liberate them from past dependency on cloud services. Freeing the ecosystem from these dependencies means Pebble smartwatches can operate normally, even if online servers are not accessible for any reason," the company said in a blog post on Tuesday.
But some features will stop working, such as contacting customer support, collecting health data and suggesting new features. It is also unclear how the new software update will address features such as text communications and retrieving in-app data.
For what it's worth, the new software update, which weighs 92.7MB, is a welcoming move by the dead company. It is highly recommended you update the apps as early as possible.