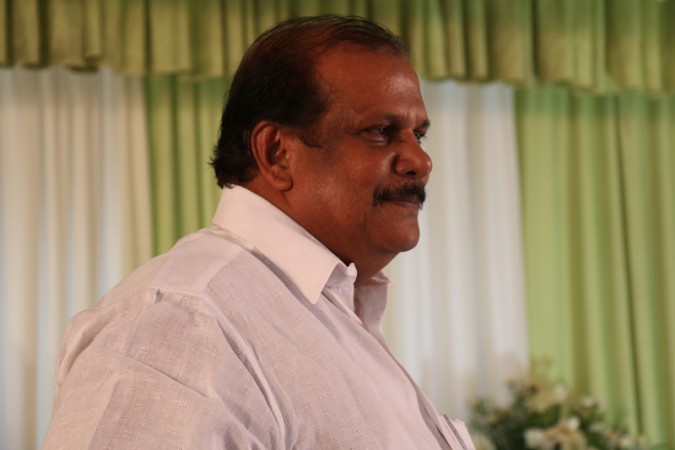 PC George, MLA from Poonjar constituency in Kottayam, has often been in the limelight for all the wrong reasons. The 65-year-old has once again hit the headlines, this time for pointing his licensed gun, reportedly at the estate workers of Harrison Estate in Mundakayam on Thursday, June 29.
The MLA reached the spot at around 1 pm after he received a complaint on land encroachment by some people. While intervening in the issue, an argument broke out between the legislator and the workers. As talks heated up, the labourers tried to block George asking him to withdraw his comments about them.
Also read: Kerala brings in new liquor policy; bars to reopen in 3 and 4-star hotels
However, the situation took an unexpected turn when George pointed his pistol at them. The visuals of the incident have already surfaced on social media and being telecast in news channels.
But according to George, the problems were created by "goons" at the estate. He told the media that he reached the place to resolve the issue on the request of 52 families who complained of goons attacking there. "While I was talking with the agitators, the goons, who were drunk, created problems by verbally abusing and blocking me. I pointed the gun to save my own life," the MLA said.
"Everybody knows that I have a gun, why is that a big news? If I am attacked, I will shoot. I am using this licensed gun approved by the Indian government. I am a responsible MLA, who has to take care of the people in my constituency," he added. "I have asked the union leaders to come to a meeting at 8 pm in Erattupetta, and representatives of the 52 families will meet tomorrow."
However, reports suggest that the workers would be filing a police complaint against George for pointing a pistol at them. It is also alleged that the MLA had threatened of pouring acid over the workers.
Watch the video of the incident and PC George's comment here:
-