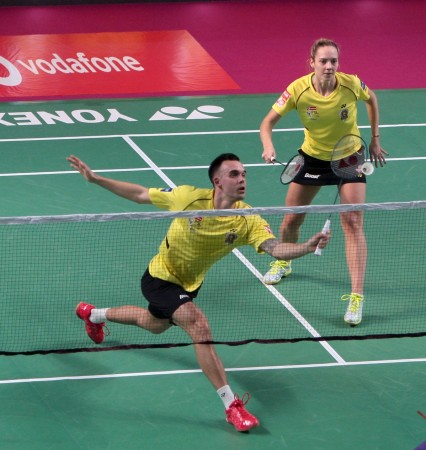 Chennai Smashers eked out a hard-fought victory over Mumbai Rockets in the Vodafone Premier Badminton League at the Siri Fort Indoor Stadium in New Delhi on Wednesday, December 27.
They fell behind in the opening encounter, with B Sumeeth Reddy and Lee Yang losing to Lee Yong Dae and Tan Boon Heong 9-15, 6-15 in the Men's Doubles.
World No. 24 Brice Leverdez of France, however, staved off a staunch challenge from World No. 30 Sameer Verma to win the Men's Singles 15-14, 10-15, 15-14 and brought the teams level.
Leverdez and Sameer were locked in a high-octane clash. The Indian started the proceedings on a high note but soon fell behind.
As the clash went down to the wire, Sameer raced off to a 4-1 lead in the decider. But the Frenchman was up to him and levelled it 10-10 before racing away to a 13-10 lead for himself.
Sameer refused to give up though, fighting his way to 14-all. He, however, made an error to the lose the match and a crucial tie.
Sindhu clinched hard-fought win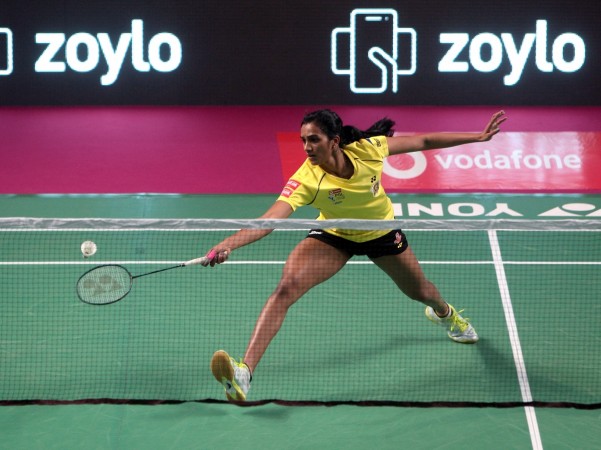 India's own super star PV Sindhu then came back from a game down to win her match against Beiwen Zhang to put Chennai Smashers ahead at a 2-1 edge.
Sindhu began well but lost 12-15 to the World No. 11 from America with Chinese roots in the opening game. She, however, displayed typical grit and composure to level the match, winning the second 15-7 before closing out the match with a 15-9 win in the decider.
Former World No. 1 Son Wan Ho of South Korea, however, won his trump match, beating Tanongsak Saensomboonsuk of Thailand 15-11, 15-5 to take the clash into the decider while also giving them a 3-2 edge in points.
The Adcock couple from Great Britain, Chris and Gabriela, then put up a grand show to beat MR Arjun and Gabriela Stoevain the mixed doubles clash to seal the tie for the Chennai Smashers.
The victory saw them jump ahead 4-3 on points as they had nominated this as their Trump match.
Complete results
Men's Singles: Lee Yong dae/ Tan Boon Heong bt B Sumeeth Reddy/ Lee Yang: 15-9;15-6
Men's Singles: Sameer Verma lost to Brice Leverdez: 14-15;15-10;14-15
Women's Singles: Beiwen Zhang lost to PV Sindhu: 15-12;7-15;9-15
Men's Singles: Son Wan Ho beat Tanongsak Saensomboonsuk: 15-11; 15-5 (Trump)
Mixed Doubles: Gabriela Stoeva/MR Arjun lost to Chris Adcock/Gabrielle Adcock: 9-15;15-13;9-15