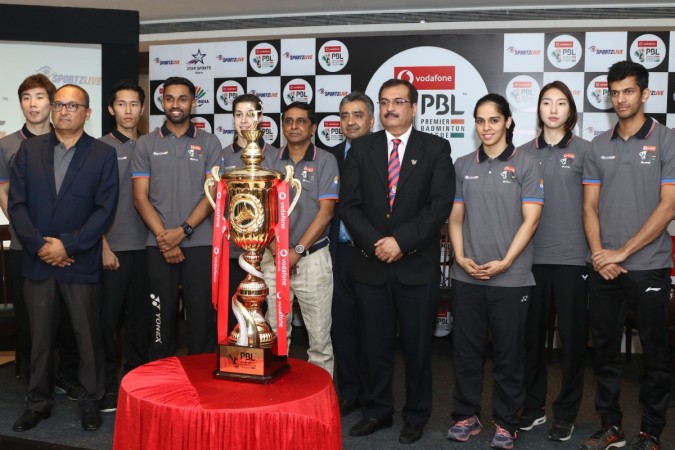 As the battle lines for the third edition of the Vodafone Premier Badminton League (PBL) are drawn, the marquee players of all the eight teams in fray squared up here on Wednesday, December 20 with each promising to set the courts on fire.
Chennai Smashers will take on Saina Nehwal's Awadhe Warriors with in the opening tie of the much-anticipated tournament on December 23.
Lee Yan of Smashers declared: "We go into the league as the defending champions and we are quite confident of repeating our last year's performance," he said at the press conference held to launch the league.
"We have the team that has already gone the distance. If anything, we are better this year," he added.
Yan will, however, be aware that the Saina's Warriors who have been the most consistent squad in the PBL.
Saina herself is counting on that to begin her team's campaign on a high note. "We have made it to the knockout stages of all the editions so far. It was nothing but bad luck that prevented us from winning the trophy," she said.
Also read: Premier Badminton League (PBL) 3: Full schedule, complete squads and venues
"But we are upbeat about our chances in this edition and will give it our all to bring the trophy home," the 2017 World championship bronze medallist added.
We will come out all guns blazing: Carolina Marin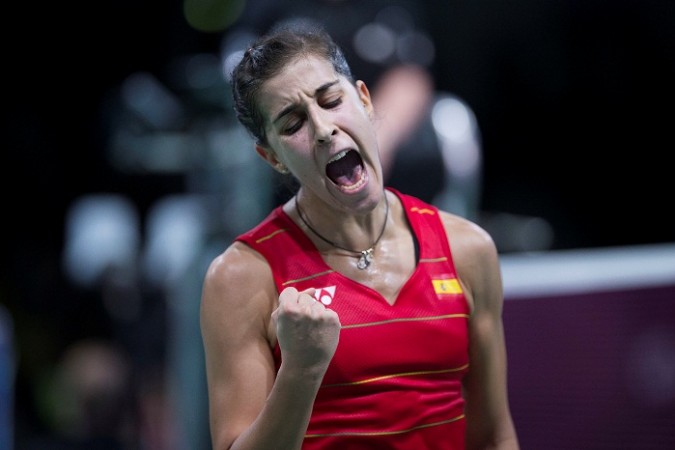 Reigning Olympic champion Carolina Marin will hope to do better for Hyderabad Hunters this year and exercise the demons of the last season where they were knocked-out in the semis.
"We had come really close last season and it was really sad that we could not go on to win the title. But we will come out all guns blazing and make sure that we lay our hands on the title," the former World no. 1 said.
PBL has added two more teams -- North Eastern Warriors and Ahmedabad Smash Masters. The no of playing days has been increased to 23 and 10 Olympic medallists are in the fray.
HS Prannoy on Smash Masters' chances
HS Prannoy, the most successful men's singles player during the last edition, will lead new entrants Smash Masters' challenge and is hopeful of a great outing. "We are a new team and have been gelling very well. We will be the team to watch out for. Believe me when I say this, we will be the team to beat," he said.
Tian Houwei, the lone Chinese player in PBL 3 will turn up for Delhi Dashers and feels his team has enough firepower to light up the league.
"I am new to this league but after looking at the teams, I can say that we are no way behind any squad and have all the ingredients to go all the way," he said.
Another new entrant to the league, North Eastern Warriors, will be spearheaded by the likes of Ajay Jayaram and Tzu Wei Wang of Chinese Taipei.
Ajay was confident ahead of the league and said, "If you look at our team composition, you can see that we have the most balanced squad, with the right kind of players for every encounter. We are confident and know that we have it in us to go all the way."
Son Wan Ho confident of Mumbai Rockets' chances
Last year's finalist Mumbai Rockets will be led by Korean star Son Wan Ho and his squad will have a point to prove.
"We were the finalists last year and even though this is a new squad we are confident of going all the way. Also on the personal front, I did not have a great outing last season and I am eager to make amends to that as well," Son said.
Dr. Himanta Biswa Sarma, President of Badminton Association of India (BAI), was confident of the league's success and said, "We are delighted to be back once again and we are hopeful of a great show. With so many world-class players in action, I am quite sure the fans will be in for a great treat."