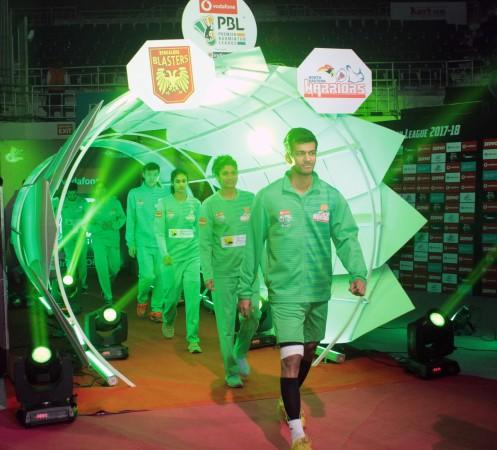 North Eastern Warriors star Ajay Jayaram registered his first win of the ongoing Premier Badminton League (PBL) season to help his side beat Bengaluru Blasters 3-2 at Jawaharlal Nehru Indoor Stadium in Chennai on Friday, January 5 and remain in contention for a spot in the semi-final.
With the first win of the season, Warriors -- one of the two PBL newbies -- jumped to the fifth spot on the table, while the Blasters leapfrogged Awadhe Warriors to the top spot despite the defeat.
Jayaram defeated Chong Wei Feng in what was Blasters' Trump match of the evening. The table-toppers thus ended up squandering a one-point advantage, which was secured by men's doubles pair of Mathias Boe and Kim Sa Rang in the first rubber of the evening.
Chennai, which was hosting its first ever PBL tie, proved to be a lucky venue for Jayaram, who had remained winless after loses to Lee Hyun il of Hyderabad Hunters and HS Prannoy of Ahmedabad Smash Masters earlier in the multi-city badminton tournament.
"Didn't start great in the first two matches. There was a lot of pressure on me getting into the match [on Friday]. But I am glad I started off well, my leg held well, which is great," Jayaram, who returned to action in PBL after a long injury layoff, said.
Jayaram was impeccable with his defence and net play as he took the first game 15-8 without breaking a sweat. The 30-year-old managed to survive a late charge from Chong Wei, who made it 13-13 in the second game, to finish out the rubber in straight games. The Indian shuttler's win gave Warriors a 1-0 lead.
Michelle Li stars for the Warriors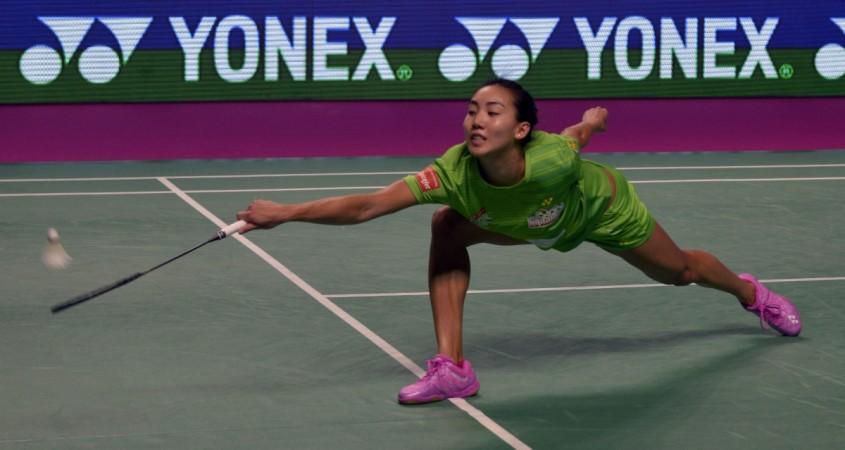 Canada's Michelle Li then won Warriors' Trump match against Blasters' Kirsty Gilmour. The world number 21 was crushed in the first game by her higher-ranked opponent, who came up with an all-round show before losing steam.
Gilmour, World Championships 2017 quarter-finalist, raced to a 8-6 lead in the second game only to see Li making a strong comeback. The Canadian shuttler forced a decider, in which she held her composure and eventually won two points for her team.
Axelsen maintains unbeaten run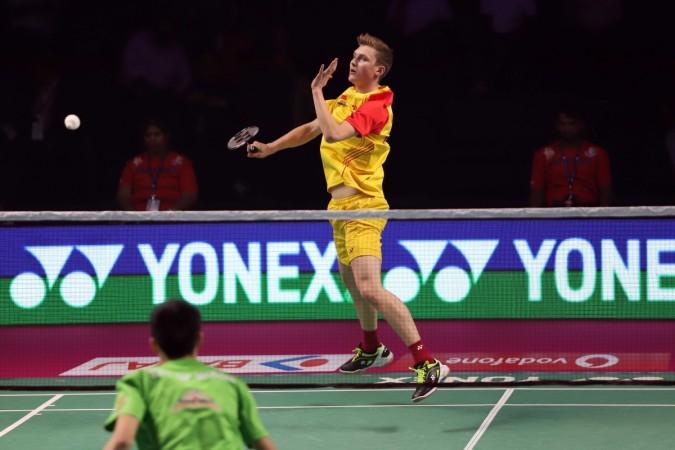 Blasters' star and world number one Viktor Axelsen, who entered the court amid cheer from a sparse Chennai crowd, survived a fiercely-fought thriller against Tzu Wei Wang 9-15, 15-14, 15-13.
Axelsen was pushed to the limits by Wang as the Chinese Taipei shuttler was testing the big Dane with some fierce smashes and delightful net play. However, the reigning world champion held compsure to win the decider and silence the Warriors' dugout.
In the final rubber of the match, Blasters' Mannu Attri and Sikki Reddy won them another consolation point by defeating the Warriors' mixed doubles paring of Shin Baek Cheol and Prajakta Sawant.