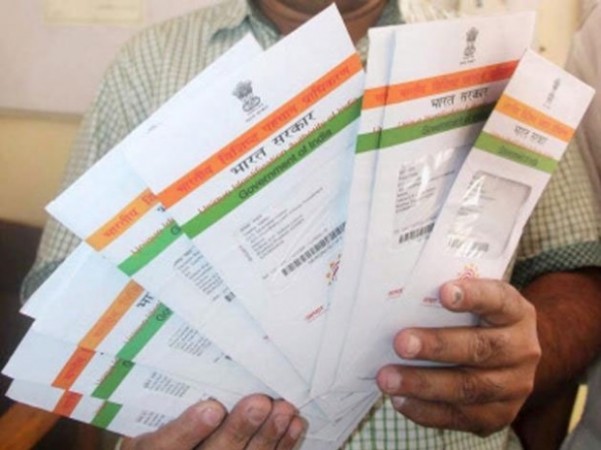 Aadhaar-based payment transactions have nearly doubled to Rs 2,047 crore in September from Rs 1,409 crore in July and Rs 793 crore in April.
This surge is driven by cheaper devices that enable the Aadhaar-based payment system. According to bankers, after struggling for three years, the Aadhaar Enabled Payment Services (AEPS) transactions are expected to rise further in the future, the Times of India reported.
"The device cost used to be Rs 14,700, now per device cost has come down on average to Rs 6,000-Rs 6,500. This has resulted in more banking correspondents (BCs) using these devices for transactions in rural areas," said R Subramaniakumar, CEO, Indian Overseas Bank.
AEPS are payments that can be done with the help of authentication and identification through the Aadhaar database. This is a new form of payment that is being promoted by the government to push for digital payments instead of cash transactions.
This system of getting money neither requires signature or debit card. Visiting the bank branch is also not necessary for getting money through APES. Rather, it uses Aadhaar data for authentication.
There are four basic services that can be availed through the AEPS – balance check, cash deposit, cash withdrawal and Aadhaar to Aadhaar fund transfer. It gives a lot of convenience to the rural people who are not very aware of facilities like mobile transactions.
Earlier this year, Union Finance Minister Arun Jaitley announced setting up of a mission to promote cashless transactions with a target of touching Rs 2,500 crore in transactions by the end of this year.
"This will be done through UPI (Unified Payment Interface), USSD (Unstructured Supplementary Service Data), Aadhaar Pay, credit and debit cards, IMPS Immediate Payment Service etc.," said Jaitley while presenting the Union Budget for the 2017-18 in Parliament in February.
In an attempt to encourage the use of Aadhaar, the government has also made it mandatory to link Aadhaar number with bank accounts, mobile numbers, PAN card (Permanent Account Number) and several other utilities in a bid to remove black money from the system and avoid fraudulence besides encouraging more digital transactions.