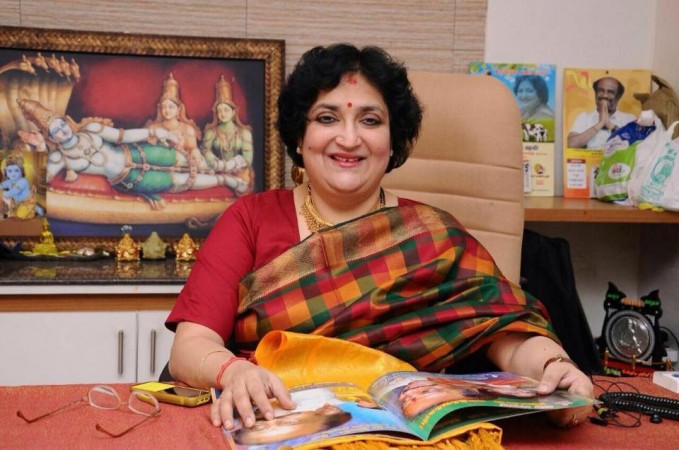 Latha Rajinikanth finds herself at loggerheads with the law in connection with a rent hike case of her shop. As per latest reports, the Madras High Court has ordered the Chennai Corporation, which owns the building in dispute, to take necessary action to move Latha Rajinikanth's business from the premises.
The series of events that led to a legal battle ensued after Latha Rajinikanth's business, a travel agency called Travel Exchange India, was asked to pay an increased rent by the corporation.
The shop is situated on the CP Ramaswamy Road, which is considered as one of the prime business spots in the city. The Chennai Corporation decided to raise the rent from Rs 3,702 to Rs 21,160 per month, owing to market price and renewal of the agreement.
Latha Rajinikanth and her lawyer argued that the unexpected rise wasn't backed by any explanation and moved to the court. But, after hearing arguments of both the parties, the Madras High Court dismissed her petition and ordered Corporation to possess the property within a month if the renewed rent was not paid.
The travel agency has been operating for the last 25 years. The court also ordered the corporation authorities to issue an auction notice and allowed the shop to function until then.
The incident comes at a time when the newsrooms are buzzing with Rajinikanth's presumed entry to the Tamilnadu politics.
Rumours suggesting the superstar's announcement of his own political outfit are taking their rounds. But, the actor made it clear that he will only announce his political stance on December 31.
As the court orders to pay the new rent or vacate immediately, Latha Rajinikanth and her lawyers would have to take a final decision.
Earlier, citing the same reason, a school managed by Latha Rajinikanth was closed. Reports suggested that the school was sealed after the management failed to pay the rent, which amounts to Rs 2 crore.