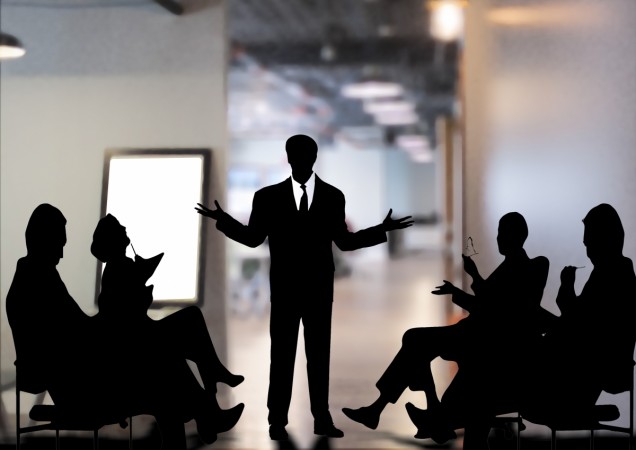 In a bizarre incident and probably the first in the corporate world, the chief financial officer (CFO) of a Hong Kong-based firm asked an analyst to leave the room while making a presentation on the company's earnings. The analyst's fault: He had downgraded the company's stock a few months ago.
The incident happened on Wednesday in Hong Kong when Chris Lee, CFO of Pax Global Technology Ltd. that makes electronic payment terminal products, displayed a rather unprofessional behaviour during the company's presentation to analysts, one of whom was Timothy Lam from Macquarie Group Ltd.
"You don't do your job. You didn't do your job. Go out," Lee told Lam, reported Reuters.
The anger dated back to April when analyst Lam in his report had recommended a "sell" rating on Pax Global Technology, the only one to do so among more than 12 analysts.
Lee later expressed regret for his behaviour and also clarified that his disagreement was not with the rating but with parts of the report, according to Bloomberg.
Another analyst, who was present at the briefing, said that Lee's behaviour reflected badly on the company's management.
"If someone with that temperament is leading up the finance department, which is arguably one of the most important, perhaps it raises questions how that department is run," Bloomberg quoted Ryan Roberts, a Hong Kong-based analyst at MCM Partners, as saying.
The behaviour had an unintended impact: Nomura downgraded the company after the briefing. "While we do not judge this dispute (the CFO asking an analyst to leave), we think this may hurt PAX Global's shareholder value," the brokerage said.
Pax Global Technology Ltd., which has a market capitalisation of about $980 million, is engaged in the development and sales of point-of-sale (POS) products and provides related services. The 16-year-old company has about 970 employees.
For the six-month period ended June 2016, Pax Global Technology earned HK$1,332.7 million, up 20.3 percent from HK$1,107.6 million in the corresponding period last year. Net profit rose marginally to HK$310 million. The company claims to have sold 4 million point-of-sales terminals in 2015.