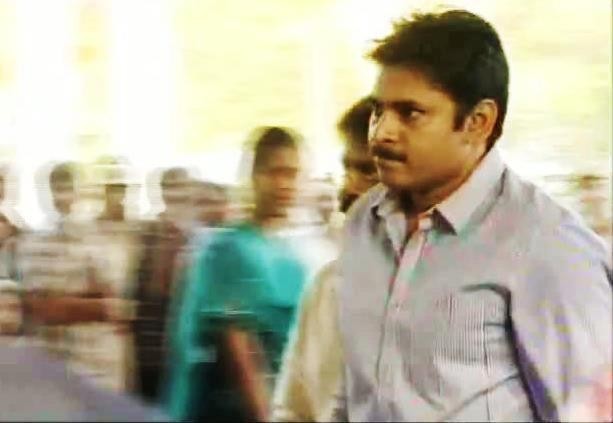 Pawan Kalayan's most-awaited film "Atharintiki Daaredi" (AD) has been leaked online even before its theatrical release, shocking the entire Telugu film industry (TFI).
"Atharintiki Daaredi", which was facing release issues due to the political unrest in Andhra Pradesh, was slated to hit the screens on 9 October to cash in on the Dussehra holidays. Unfortunately, an illegal copy of the film was released online on Saturday prior to its release.
Producer BVSN Prasad will soon file a complaint with the cyber crime cell and request them to take immediate action. People who come across illegal links of the film have been asked to send the links to ad@apfilmchamber.com.
Several members of the TFI have come in support of "AD" and condemned the criminal act.
Samantha Ruth Prabhu tweeted, "#Support AD.. There was a lot of hardwork and a lot of money invested.. Let good cinema win.. Our humble request."
Siddarth: "A film leaking before release is unforgivable and a tragedy. And for it to happen to the biggest telugu film of the year is shocking."
"There is no doubt that Pawan Kalyan's film will overcome this pre release leak and emerge a blockbuster. Time for the fans to show strength!," he further said.
Dialogue and Story writer BVS Ravi: "Every cinema lover shud take a stand to watch this film on screens to counter attack d act n to stand beside d producer.Request to all fans."
Director Harish Shankar: "I seriously condemn this Insensitive criminal act..I request Every individual to react Seriously and teach a Lesson by not buying that crap."
Director Rajamouli tweeted: "It is disheartening2know d leak of AD even b4 the release.Requesting al film fans2inform 18004250111, 9490164545 Or legal@apfilmchamber.com."
Actor Sumanth: "Sad2hear about the #AD leak!Pls have a conscience/forward the pirate links2:legal@apfilmchamber.com /call 09490164545 #SupportAD #KillPiracy."
Ram Pothineni: "To all the People with a HEART and a Conscience... please don't watch /download/ share the leaked #AD print.. You r MESSING with the lively hood of 100's of FAMILIES here.. knowingly or unknowingly they CUD B Related 2 u too.. #SupportAD #Killpiracy."