Kollywood audience will get to see late Paul Walker one last time, as his "Furious 7" is being dubbed in Tamil. The news was formally announced by Universal Pictures India.
The movie will hit screens in India on 2 April. Apart from Tamil, the makers of the film are releasing it in English, Hindi and Telugu languages. We have to note the previous instalments of "Fast and Furious" franchise were also dubbed in Tamil and they got good response from Tamil movie buffs.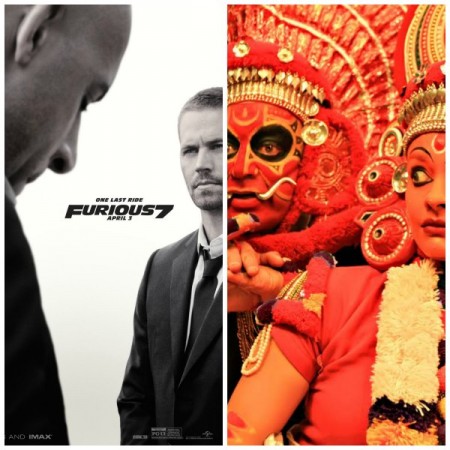 However, we have to wait and see how many screens "Furious 7" gets for its release in Tamil Nadu. That's because many Tamil movies are releasing during the same time.
Filmmakers are targeting Good Friday weekend to pull audiences into theatres. As of now, Kamal Haasan's "Uthama Villain" and Udhyanidhi Stalin's "Nanbenda" have been confirmed for being released on 2 April. Karthi's "Kombam" would also be in theatres on 27 March.
Coming back to "Furious 7", it is a special movie for the simple reason that it is the last movie of Paul Walker, who died in a car crash in 2013. The makers have re-written the story following his death and made changes in the storyline.
"Furious 7" has been written by Chris Morhan and directed by James Wan. Vin Diesel, Paul Walker, Dwayne Johnson, Michelle Rodriguez, Jordana Brewster, Tyrese Gibson, Ludacris, Lucas Black and Jason Statham play important roles in the movie.