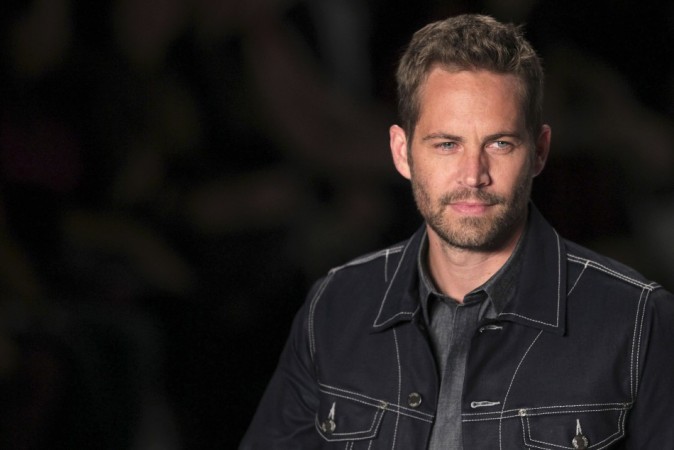 The sudden death of "Fast and Furious" actor Paul Walker in a car crash has left many in shock. While fans took to social media pages to pour out their grief and talk about how the film franchise wouldn't be the same anymore, the Southern film fraternity too took to their Twitter accounts to express their shock and sadness over his sudden demise.
Walker was reportedly attending an event for his charity Reach Out Worldwide, after which he and a friend decided to go for a drive in the red Porche, according to The Daily Mail. While Walker was seated on the passenger seat, his friend Roger Rodas was driving, when the car crashed into a tree and burst into flames in Santa Clarita.
Celebrity Reactions:
Snehaullal: "Paul walker died In a car crash. Absolutely heart breaking news. vvvv sad. Have been a fan of fast and furious since day 1. Vvvvvvv saddened. My day is ruined. Car crashes just make me sick. They can be avoided. Why do people speed...even my co star same story."
Nikesha Patel: "Paul walker was my most favourite actor! Had a huge crush on him since a teenager! My room was full of posters of him! Rip paul walker!"
Varun Sandesh: "Sad 2 hear dat d Fast and Furious star Paul Walker dies in a freakish car accident :-( May his soul R.I.P. !"
Allari Naresh: "Sad news, US film actor Paul Walker who starred in Fast & Furious killed in car crash in California."
Siddharth: "Paul Walker, star of the Fast & Furious franchise dies in a car accident and explosion at 40. What cruel irony."
Pranitha Subhash: "Such an irony that the fast n furious star died in a car crash! Hmmm"
Sri Murali: "RIP Paul Walker ...It's really a sad news...Fast & Furious wont be the same without u"
Dulquer Salmaan: "RIP Paul Walker ! That too in a car crash. Too young. Ironies of life."
Rana Daggubati: "RIP Paul Walker! Brian O Connor you will be missed."
Vidyullekha Raman: "RIP Paul Walker :'( Fast and The Furious will never be the same without you :'("
Harris Jayaraj: "RIP Paul Walker... You inspired many to have a like for super cars and may god bless your soul and the family."
Vennela Kishore: "Fast n furious star dies in a car crash..shocking..RIP Paul Walker"
Samantha Ruth Prabhu, Jennifer Kotwal, Nidhi Subbaiah, Lakshmi Rai and Gauthami Nair too tweeted their condolences.