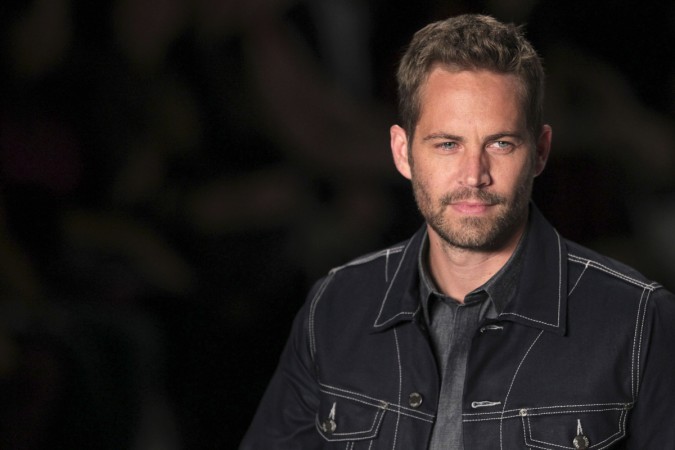 It's been five years since actor Paul Walker passed away in a tragic car crash. Walker's brother, Caleb – a restaurant owner revealed how the cast of the 'Fast & Furious' franchise has treated his family and been there for them.
Speaking to Hollywood Life, Caleb said, "They have been amazing," Caleb revealed about how the cast of the Fast & Furious franchise has treated Paul's family. "Every single one of them has been there for all of my family. I don't live in LA, nor am I in the industry anymore so I don't get to see them as much as I'd like. But I love hearing the stories they tell. Vin [Diesel] and Tyrese [Gibson] have some absolute hilarious experiences with him. But Cody [Walker] living in LA and being in the industry has really been able to continue a great relationship with all of them. We call Vin our Godfather and Tyrese is like an older brother from another mother. They also continue to help build awareness for Paul's legacy ROWW — Reach Out Worldwide."
Caleb also spoke about Paul Walker's daughter, Meadow who recently turned 20 on November 4. "Meadow is traveling, modeling, and being young," he told us. "Having a great time, discovering herself and I look forward to spending more time with her in the future. Proud of her."
Five years after the passing of Walker, Virgil Films announced the release of a longer version of its 'I Am Paul Walker' documentary on Friday to honour his life and achievements.
Paul Walker, who would have been 44 today, died when the Porsche Carrera GT he was in, along with Roger Rodas, crashed at a speed of 100 miles per hour in 2013. At the time of his passing, Paul was in the middle of filming scenes for Fast and Furious 7.
Tyrese Gibson paid tribute to the actor by sharing a post of himself along with Walker at the 2015 Noble Awards.
Actress Jordana Brewster who starred as Walker's character's love interest also shared a post on Instagram.