Thousands of fans and car enthusiasts hit the streets in Santa Clarita, Los Angeles, to attend an unofficial memorial event organised in tribute to Paul Walker and Roger Rodas on Sunday.
The 40-year-old "Fast & Furious" actor and his friend Rodas, a professional racer, died on 30 November when their Porsche Carrera GT burst into flames after hitting a utility pole and a tree in Santa Clarita. The autopsy results released by the Los Angeles county coroner said the actor died of "combined effects of traumatic and thermal injuries" and his friend of "multiple traumatic injuries". [READ: Paul Walker Conspiracy Theories]
A long line of cars and motorcycles with messages honouring Walker slowly drove on the streets of Santa Clarita. The memorial rally also had cars driven by the actor in his films.
Walker, who was known for his role as Brian O'Connor in the "Fast & Furious" franchise, has millions of fans from across the globe.
Family and friends of the actor have not announced the date of the memorial service, though reports said they were planning an event sometime this week.
A friend of Paul and his family had earlier told Hollywood Life exclusively that preparations were on for the funeral they but haven't decided on a date. "They want to make sure that everyone who wants to mourn will be together and all schedules match. They hopefully will have more of an idea next week," said the source.
Tyrese Gibson, who worked with Walker in "Fast & Furious", is helping the bereaved family in the funeral arrangements, according to E! Online. He was seen crying inconsolably at the crash site last week.
The "Fast & Furious" franchise released a heartbreaking tribute video to Walker last week. The two-minute video clip, which highlighted some of the actor's happy moments in the film, has got over 24 million hits in five days.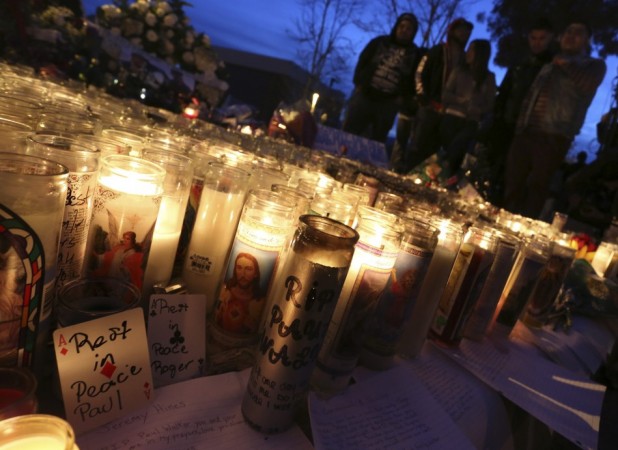 VIDEO: A Tribute to Paul Walker