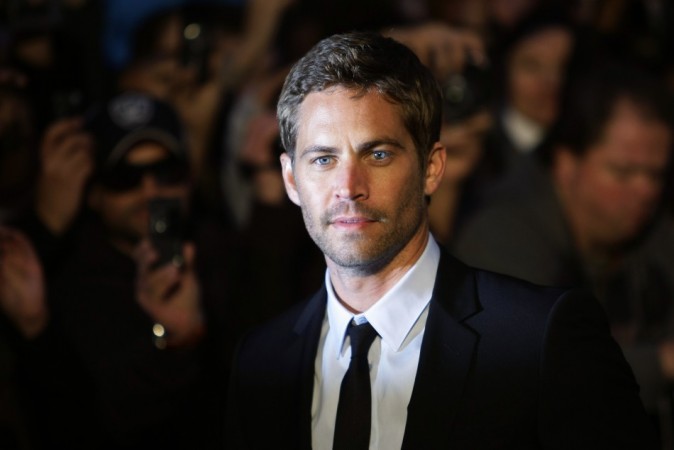 The production of "Fast and Furious 7" had come to a halt after the tragic death of one of its lead actors Paul Walker. However, the filmmakers are not going to abandon the project all together.
The 40-year-old actor and his friend Roger Rodas, a professional racer, died on 30 November when their Porsche Carrera GT met with an accident and burst into flames, after hitting a utility pole and a tree in Santa Clarita, Los Angeles. The actor died of "combined effects of traumatic and thermal injuries" and his friend of "multiple traumatic injuries", according to the autopsy results revealed by the Los Angeles county coroner. [READ: Paul Walker Conspiracy Theories]
"Fast and Furios 7" director James Wan dismissed speculations that the latest film in the franchise could be abandoned following the death of Walker. Wan told TMZ that the film was very much on. However, he did not devolve into the details, such as whether the footage of scenes involving Walker would be used, or they will write out his character, or shoot his parts from the scratch with a new actor.
Universal Pictures had earlier stated that it had decided to halt the production of the film, following the demise of Walker.
"Right now, all of us at Universal are dedicated to providing support to Paul's immediate family and our extended Fast & Furious family of cast, crew, and filmmakers. At this time we feel it is our responsibility to shut down production on Fast & Furious 7 for a period of time so we can assess all options available to move forward with the franchise," Universal Pictures told Us Weekly in a statement.
"We are committed to keeping Fast & Furious fans informed, and we will provide further information to them when we have it. Until then, we know they join us in mourning the passing of our dear friend Paul Walker."
The film was originally scheduled for release in July 2014 but could be delayed now following the sudden demise of Walker, who portrayed the character of Brian O'Conner.
Meanwhile, family and friends of the actor are said to be preparing an emotional farewell for him sometime this week. Thousands of fans and car enthusiasts had hit the streets in Santa Clarita on Sunday to pay tribute to Walker and Rodas.