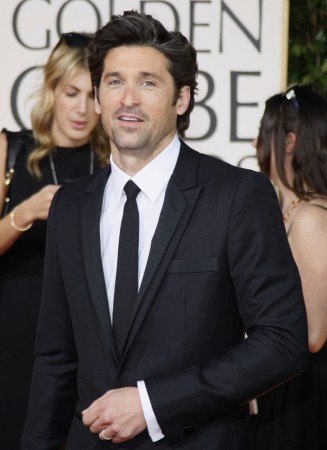 Patrick Dempsey's exit from "Grey's Anatomy" seems to have affected the show drastically.
Dempsey's character Derek Shepherd was killed off two weeks back, devastating many fans of the show who vowed to quit watching the medical drama altogether. And from the looks of it, a good number of fans kept their word.
In its second straight week since his character's death, Grey's Anatomy drew 7.9 million total viewers and a 2.2 rating, down 9 and 15% week-to- week, reported TVLine.
Interestingly, the episode that featured Derek's death drew a 2.8 rating with 9.55 million viewers, the best since the season premiere in September 2014.
Soon after Derek Shepherd was killed off, an online petition was launched urging executive producer Shonda Rhimes to bring back the character. The petition noted that a good number of fans have invested almost a decade of their lives into loving the character, and that it was unfair to kill Derek without any warning.
"This is important because you cannot have people invest a DECADE into a character and then you just terminate them like that!" the petition read. "You have people out here donating blood and organs trying to save lives, wanting to become doctors and all from committing to this television show..just to let us down like this. You've destroyed us. COMPLETELY!
"Why Shonda, Why?
"Why would you do us like this? Dedicated and die-hard fans! We DO NOT deserve this!"
At the time of publishing this article the petition has a total of 103,208 supporters.
There is also a petition online to boycott all Shonda Rhimes shows till she decides to bring Derek Shepherd back.
However, bringing Derek back is going to be a problem, as fans saw Meredith pulling the plug and one of the following episodes also featured his funeral.
"Grey's Anatomy" airs Thursdays on ABC. The season 11 finale is set to air on 14 May.