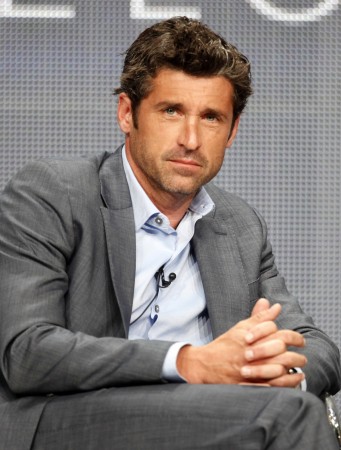 New details about actor Patrick Dempsey's departure from ABC's "Grey's Anatomy" has emerged, with sources claiming that he was fired from the show for allegedly getting involved with a young staffer.
Dempsey's wife of 15 years, Jillian Fink, filed for divorce in January, and although at the time it was stated that his huge workload caused a rift between the pair, recent reports state otherwise.
Reportedly, Dempsey's affair with the young staffer was to blame for the couple's marriage hitting rock bottom.
Dempsey's representative had earlier dismissed these rumours, but an insider revealed to Radar Online that things became messy on the set and this is what prompted showrunner Shonda Rhimes to fire the actor.
"It was obvious to everyone Patrick was [sleeping with] her," the insider said. "It got very messy and emotional on set and became a huge liability."
"Patrick would remain in his trailer after hooking up with her on set and refuse to come out," the source claimed. "He had also been complaining about the storyline of his character, and felt he wasn't getting enough screen time."
The media outlet also noted that Rhimes isn't happy that news of Dempsey's affair has become public, and she is said to have asked the cast and crew of "Grey's Anatomy" to not leak stories to the media.
She has also threatened them with dire consequences if any information reaches the press, Radar Online noted.
"Shonda was very unhappy to learn Patrick's affair with a Grey's Anatomy staff member had been made public. Suspecting it was individuals from the cast and crew, she sent a stern reminder via email that anyone caught leaking information to the press would be fired immediately. The cast and crew all have signed non-disclosure agreements, prohibiting any details from their employment being discussed publicly," the source said.
Even though Rhimes and Dempsey aren't on the best of terms, she doesn't want to see his name spoiled, the source said.