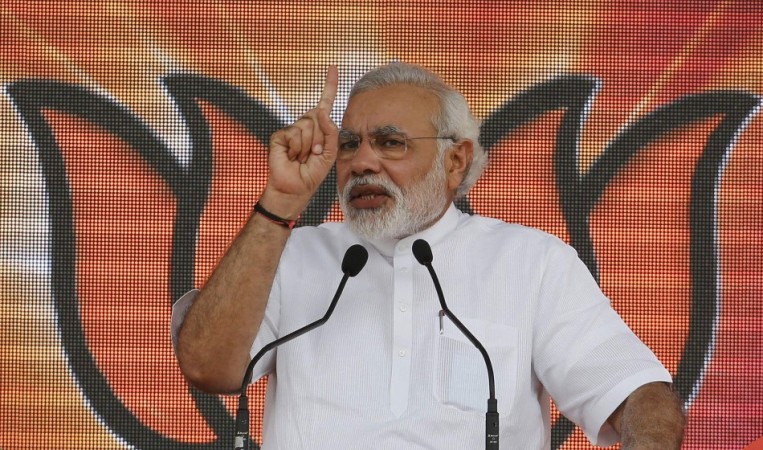 Union Home Ministry has taken an about turn on the issue of providing Gujarat CM Narendra Modi with a special security cover. The NDA prime ministerial candidate will get Advance Security Liaison (ASL) facility like PM Manmohan Singh and VVIPs alike.
The Union Home Ministry reportedly took the decision after a preliminary report by National Investigation Agency (NIA) on the serial blasts in Modi's Patna rally said that the Gujarat CM was indeed the target of assassination by terror outfit Indian Mujahideen.
It is for the second time that the Gujarat CM will get an extra special security cover. In 2010, along with his Z plus security cover, which entails 36 commandos of the National Security Guard (NSG), security personnel belonging to a special battalion of commandoes were facilitated for Modi's protection.
The additional security commandos are specially trained officials of the Gujarat Police to counter any terror attack or other security threats against the Gujarat CM.
Under the ASL facility, a detailed 'minute-to-minute security cover detail of Modi's visit will be prepared by the local police and the state where he is visiting', reported NDTV.
The BJP prime ministerial candidate is scheduled to address a rally in Bahraich in Uttar Pradesh on November 8 and the UP police are verifying all the labourers working at Suheldev Ground - a private ground on Nanpara road - and providing them with ID cards. The district of Bahraich borders Nepal and is considered 'sensitive'.
Bahraich SP Mohit Gupta told Indian Express that the entire rally will be monitored by CCTV cameras, which would be installed at the ground, and additional forces would be deployed.