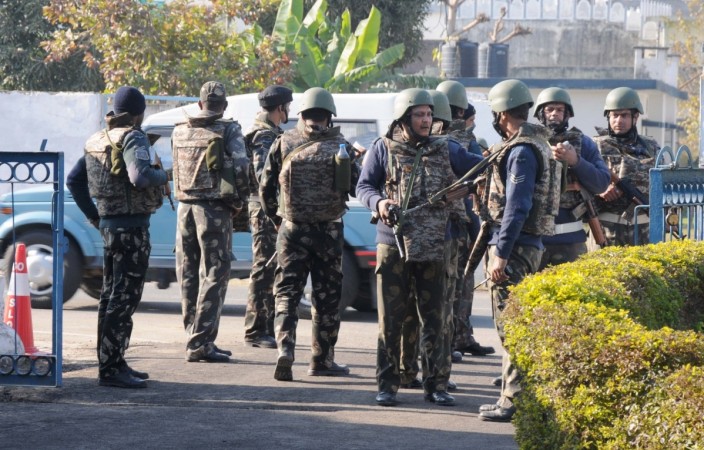 An investigation team from Pakistan may visit India next month to collect evidence about Jaish-e-Mohammed's alleged involvement in the terrorist attack on the Pathankot air force base that took place earlier this year, reports said on Saturday. India recently welcomed Pakistan's move to form a Special Investigation Team (SIT) for the case.
On Friday, Pakistan lodged a first information report (FIR) against unnamed people in relation to the case. The country also sought for an FIR against Jaish-e-Mohammed chief Masood Azhar, sources said. The FIR provides formal ground for the SIT to visit India for continuing their investigation.
"The investigation team's visit is expected," Dawn quoted a senior diplomat as saying on Friday. India is ready to welcome the investigation team, the Pakistani newspaper quoted a diplomatic source as saying.
Pakistani Prime Minister Nawaz Sharif had ordered the formation of the SIT to probe the attack by terrorists allegedly affiliated to JeM. The team had said that there wasn't enough evidence against Azhar, which then drew harsh criticism from Parrikar.
The decision to allow the SIT to come to India was taken at a meeting that was chaired by National Security Adviser Ajit Doval, who has been in touch with his Pakistani counterpart Gen. Nasser Khan Janjua, according to Dawn.
Home Minister Rajnath Singh and Defence Minister Manohar Parrikar have, however, expressed displeasure over a Pakistani investigation team visiting the Indian Air Force base in Pathankot.