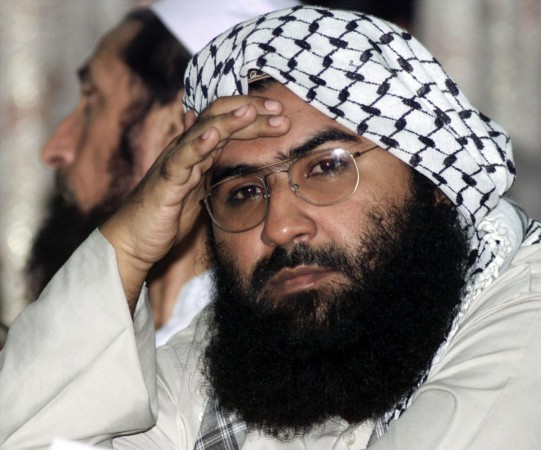 Pakistan-based Jaish-e-Mohammed chief Masood Azhar, who is accused by India of masterminding the Pathankot terror attack, is said to be missing, and has likely crossed into Afghanistan, NDTV reports.
Indian authorities blame Azhar for perpetrating the Jan. 2 attack on the Pathankot air force base that left six Indian security personnel dead. However, a joint investigation committee formed by Pakistan Prime Minister Nawaz Sharif reportedly said that they had found no evidence against him in connection with the attack.
Now, Pakistan government officials have said that Azhar is "untraceable" and believe that he may be in Afghanistan, NDTV reported.
Some reports last month had suggested that Pakistan had arrested Azhar and taken him into "protective custody", but they were never confirmed.
The latest reports on Masood Azhar's disappearance from Pakistan is likely to get a sharp reaction from India, which has already pushed bilateral talks following the terror attack.
Who is Masood Azhar?

Azhar had fought the Soviets in Afghanistan and then gone on to join Harkat-ul-Ansar — a Pakistan-based Islamic militant outift. As the general secretary of the group, he brought several foreign fighters to Kashmir, including war veterans from Afghanistan, according to The Indian Express.

In 1994, Azhar landed in Delhi's international airport and went on to visit the site of the demolished Babri Masjid in Ayodhya. The demolition of the 16th-century mosque was said to have made Azhar turn his attention to India, according to Hindustan Times.

Azhar was nabbed by Indian officials when he was in Srinagar just a few days after he arrived in India.

He was released on Dec. 31, 1999, after an Air India plane to Kandahar was hijacked. Azhar was freed along with two terrorists in exchange for the 155 passengers on board the flight.

A year after his release, Azhar founded the Jaish-e-Mohammad, which means the Army of the Prophet.