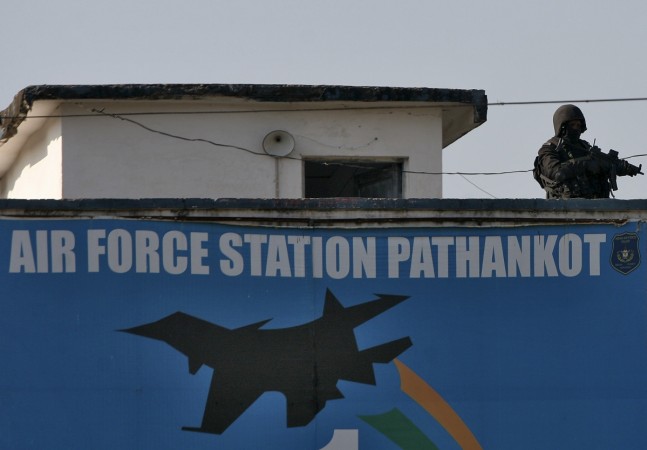 An investigation into the Pathankot terror attack has found that people were allowed to enter the Indian Air Force (IAF) base illegally for a sum of Rs 50, said reports.
The probe by the National Investigation Agency (NIA) reportedly revealed that local residents could enter the high-security air base with their cattle for just Rs 50.
The probing agency is now looking into call details and mobile tower records to find the insider who apparently helped the terrorists infiltrate into the base, reported India Today.
Earlier reports had suggested the terrorists might have received insider help to transport the heavy arms and ammunition to the base. Three of the floodlights in the air base were also found sabotaged to let the terrorists climb the 11-foot-tall perimeter wall undetected.
On Monday, the Interpol had issued a black-corner notice to identify all six terrorists perpetrating the attack, who were neutralised during the counter-offensive launched by the security forces.
The terror attack at the IAF base in Pathankot had resulted in the deaths of seven Indian security personnel as well.