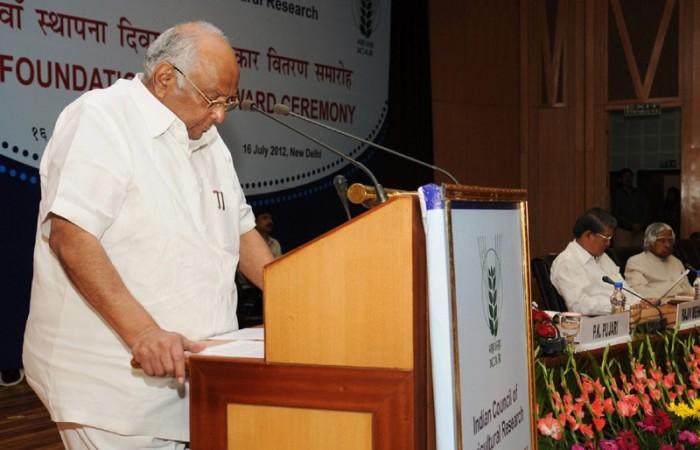 Heavy Industry Ministers and NCP leader Praful Patel on Friday slammed speculations that he and Union Agricultural Minister Sharad Pawar have offered to quit their Cabinet posts over the pecking order issue.
Commenting on the reports of the alleged resignation, Patel said, "Till such time we have not formally resigned." He also added that NCP would continue to be an integral part of the UPA despite some serious disagreements and disputes over the governance.
Patel clarified that Pawar sent a communication to the Prime Minister over some issues, which were also discussed in Friday's meeting with UPA chairperson Sonia Gandhi.
Meanwhile, Patel also flayed a section of Congress leaders for allegedly spearheading the speculations that Pawar was upset with the denial of number 2 status in the party, arguing that the latter holds a better stature.
"Pawar is not such a petty leader who will raise such a petty issue himself. Our issues are larger. The issue of No. 2 has been blown out of proportion...By virtue of his stature Pawar sits next to Ms. Sonia (in Parliament) and used to sit next to Pranab Mukherjee (in Cabinet meetings)," Patel was quoted by The Hindu as saying.
Sources said that Pawar and Patel sent their resignation letter to Prime Minister Manmohan Singh on Friday, after skipping the Cabinet meeting over a conflict on changing the seating arrangements without prior information to former.
Earlier, speculations were rife that the Pawar was unhappy with Congress after the party refused to raise his position to number two in the Prime Minister Manmohan Singh Cabinet, following the departure of former Finance Minister Pranab Mukherjee.
Defence Minister AK Antony was granted number two status in the Union Cabinet's hierarchy. However, the NCP argued that based on seniority wise, it's Pawar who deserved that position.
Pawar's alleged move to lend in his resignation was considered as a strategy to persuade the government to accord him the number two status.
He had allegedly accused the Congress of the unfair treatment given to him and his party. Earlier, it was Trinamool Congress, which slammed the Congress for not considering its party leaders while taking important decisions.