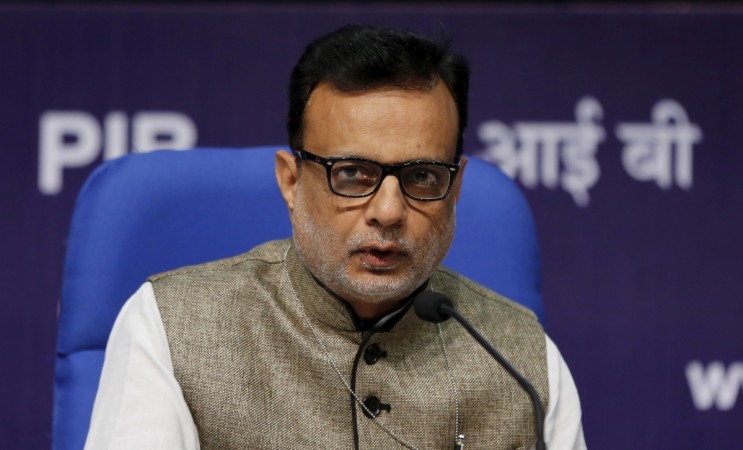 Companies — especially FMCG firms — might be penalised if their retailers do not cut prices of products whose goods and services tax (GST) rates were slashed in the last GST council meeting earlier this month, said Union Finance Secretary Hasmukh Adhia.
"We have made provisions for the companies to claim the difference from the government as input tax credit. But I am not willing to accept their argument to postpone passing on the benefits to consumers till they have disposed of their old stocks," Adhia told Business Standard.
The government has mandated that the new price should be effective from the midnight of November 14.
The GST Council in its 23rd meeting in Guwahati, Assam, brought down GST rates of 177 items from the 28 percent slab to the 18 percent slab. There are only 52 items which attract a GST rate of 28 percent now.
Adhia, who has been recently promoted to finance secretary from revenue secretary, told BS that there was a huge demand to make these cuts.
"We cannot track each retailer. So we have made it clear to manufacturers like FMCG companies that the onus is on them to ensure the retailers immediately pass on the benefits to the consumers if they want to escape action under the anti-profiteering clause of the GST," said the finance secretary.
Adhia further requested companies to advertise in newspaper explaining the rate cuts on the products. "It is the responsibility of companies to inform their supply chain about the new price, going all the way down from distributors to wholesalers and retailers if they wish to escape the glare of anti-profiteering action by the government," he said.
The Union Cabinet led by Prime Minister Narendra Modi last week approved formation of the National Anti-profiteering Authority (NAA) under GST. The authority is mandated to ensure that the benefits of GST rate cuts are passed on to the ultimate consumers by way of a reduction in prices.