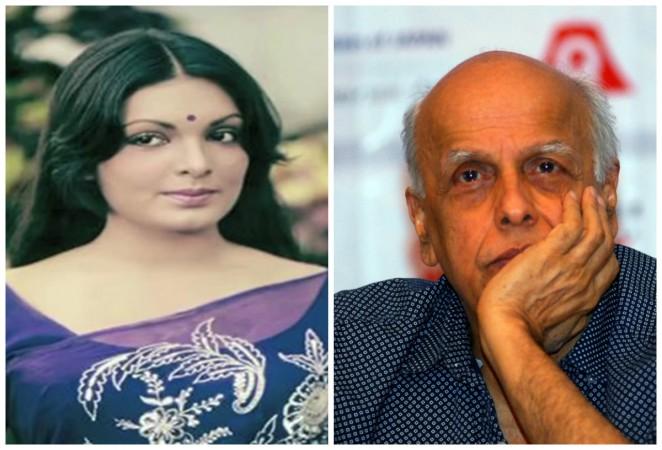 Parveen Babi was undoubtedly one of the most successful and gorgeous Bollywood actresses during the 70s' and 80s'. But apart from her films, she was mostly talked about her infamous affair with filmmaker Mahesh Bhatt and later she was diagnosed with paranoid schizophrenia, a mental illness.
Born, April 4, 1949, Parveen left the film industry at a time when she was at the peak of her career, due to her mental illness. At that time when she was suffering from various mental health issues and had detached herself completely from people, it was only Mahesh Bhatt who stood by her side during this tough phase.
Bhatt who was already married to Lorraine Bright started living with Parveen during the 70s. While the relationship couldn't stand the test of time, Babi's growing mental health issues and her eventual death in isolation apparently left a big impact on Bhatt. In one of his earlier interviews, the film-maker had recalled a frightening incident when Parveen suffered a mental breakdown.
Bhatt said Parveen looked "like an animal", and she feared that someone would kill her.
"The morning I left Parveen's house before it all began comes back to haunt me. She was off to her shoot for Prakash Mehra's film... and she kissed me good-bye. Little did I know that it was the last time I would see her as the Parveen that I knew. How can I ever forget that heartbreaking image of her, when I walked in to the house that evening, and found Parveen, in makeup and a filmy costume, cowering in a corner, with a knife in her hand, shivering with fear."
Bhatt further added, "She looked like an animal, one that I had never seen before. 'Close the door Mahesh,' she whispered. 'They are coming to kill us. Close the door quickly!' And with those words ended my days of love and splendor, sin and passion with Parveen. I was looking into the eyes of madness and the face of death. Because the person that I knew had died, and with that our relationship, as we had known it, died too," Indicine quoted Mahesh as saying from an interview.
In the same interview, Bhatt had also said the only regret he had is not being able to foresee Parveen's illness coming, even though there were many signs.