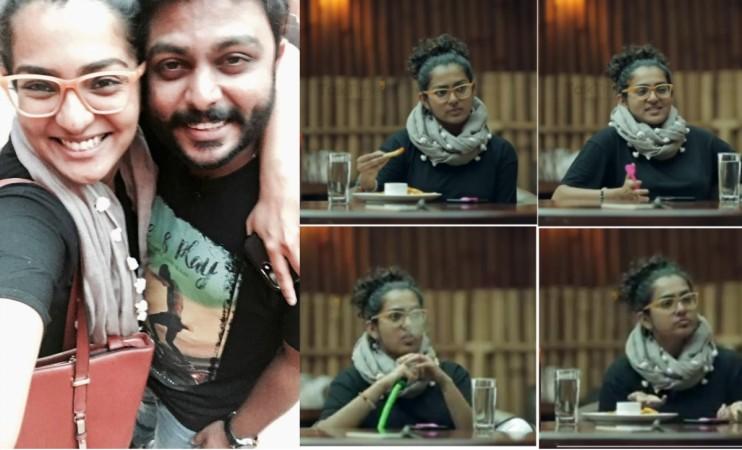 Though there are more than five actresses named Parvathy in Mollywood, there is only one sought-after actress who can be called the woman superstar in Malayalam. It's none other than the Parvathy who made her acting debut in the movie, Notebook.
The actress is currently garnering immense support from the audience for her notable performance as Sameera in the latest realistic entertainer Take Off, which has been tagged as one of the must-watch movies in Malayalam. Now, the actress, who made a mark as Kanchanamala, Tessa and Sameera, has been appearing in a few interviews, and her attitude is sure to make you a big fan.
In her recent interview with RJ Mathukutty, she opens up on her personal life and acting career, comments on social issues and, most importantly, makes some shocking revelations about Mollywood industry.
There is casting couch in Mollywood as well
We have often heard of the bad experiences faced by some actresses in the entertainment industry when they want to be part of movies. It includes directors, producers or actors seeking sexual favours from them, and now Parvathy has commented on casting couch in Mollywood.
"There are people who ask women to sleep with them in order to get a role. I have been asked. So there are times when you have to say NO, sorry, you can go ahead and make your film. They ask very blatantly as if it's their right. Of course, now they don't ask me, because after a point when you have made a mark, making it clear that we will not cooperate for that, then they won't ask. Casting couch is a reality in Malayalam, absolutely. I know a lot of people know about that, and it's there in many other industries also."
When asked in which industry she had faced it more, Parvathy had a clear answer: "Malayalam, I haven't faced that in Tamil at all. I haven't faced that in Kannada, definitely not in Hindi that I have just done. When I started off, it was kind of an obligation, with people saying, 'we gave you break'. This is not a controversial statement I am making since everybody is aware of it. There was a time when it was expected of me. It was asked very openly by seniors of the industry and I haven't worked with anyone of them till date.
Parvathy's biggest dream
The actress, who admits to being a feminist, opened up on her biggest dream in life. And that is to become a mother as soon as possible. "I cannot wait to be a mother. I always say this, my biggest dream in life is to become a mother," she said during the interview.
Parvathy is telephone-phobic
"After the release of Charlie and Ennu Ninte Moideen, I was scared of using phone. People were calling me to appreciate the way I portrayed Kanchanamala and Tessa. But I really couldn't relate, as for all my movies, I have put similar dedication before. I used to keep the phone below pillow. I always keep the phone in silent phone. I have a little phobia. It is very scary and I think it is common these days," Parvathy is heard saying in the video.
Watch the full interview video here: