Sandalwood fans have a good news as Parvathamma Rajkumar is responding well to the treatment at MS Ramaiah Hospital in Bengaluru. Her family has announced that her health condition has made significant improvement although she is not completely out of danger yet.
Speaking to the press, Raghavendra Rajkumar said, "Her condition has drastically improved compared to yesterday. She was making hand gestures enquiring about Shivaraj Kumar and Puneeth Rajkumar today. She is also making eye contact with us which she was not on Friday,"
He adds, "We are providing the best possible treatment to her and we are grateful to the team of doctors, who are closely monitoring her situation," However, he points out that she is not back to normal yet and they cannot declare that she is "out of danger."
Raghavendra Rajkumar is thankful to the doctors, media and public. "Their prayers seem to be improving her health along with the best efforts of the doctors," he claims.
Chief physician Sanjay Kulkarni said, "I have known her for years and I can say that she is a fighter. We hope that she will recover soon. We are positive and request people not to spread negativity." Senior intensivist Ratna, intensivist Deepak, medical oncologist Nalini Kilara and nephrologist Mahesh are part of the team.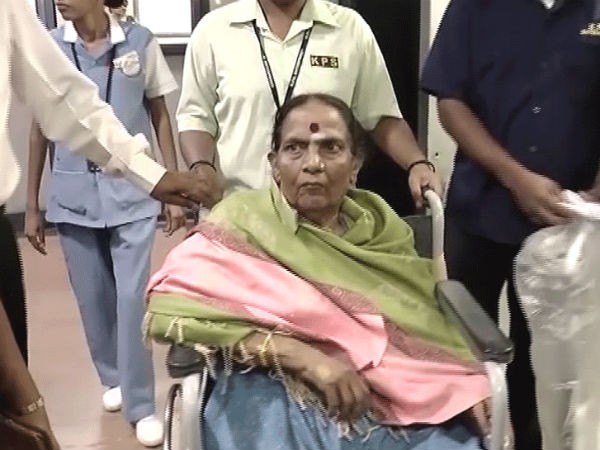 Producer Parvathamma Rajkumar was taken to MS Ramaiah Hospital on May 14 after she complained of giddiness, fatigue and breathing problems. The producer is on life support and she underwent dialysis last evening.
The Hindu reports that the 78-year old was treated for malignancy a few years back and now has metastasis (the development of secondary malignant growth at a distance from a primary site of cancer).
Producer Parvathamma Rajkumar, the wife of matinee idol late Dr Rajkumar, is a leading producer of Sandalwood, who has made over 75 movies in the Kannada language.